Commanders!
We are happy to announce that World of Warships just got its very own official Discord server. Sign up now and join the conversation!
Are you a Warships aficionado? Do you want to be the first to get the news – straight from the horse's mouth? Maybe you just want a place to look for division mates or to meet up with friends before sailing into battle? The new World of Warships Discord server has got your back.
Sign up to our Discord and not only will you be able to chat with like-minded Captains and get all the latest news, but you can also expect recurring activities such as divving-up with our staff or rubbing shoulders with the game developers in exclusive Q&A sessions.
What is Discord?
Discord is a chat application –supporting text, voice, and video communication– which provides an ideal medium for players to meet up before battle and chat about all things World of Warships.
HOW TO SIGN UP
1. Start by Accepting our invitation at the button below:
2. To be able to see and participate in discussions you will need to link your Discord account with your Wargaming.net ID.
Upon joining you will receive a message from WG Auth Bot, click on the link in the message and log in using your Wargaming.net ID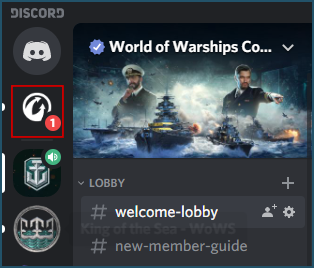 Note: You need to "Allow direct messages from server members" in your "Privacy & Safety" settings to be able to receive the message from WG Auth Bot. Should you not receive the message, type "!auth" in the #newbie-help channel.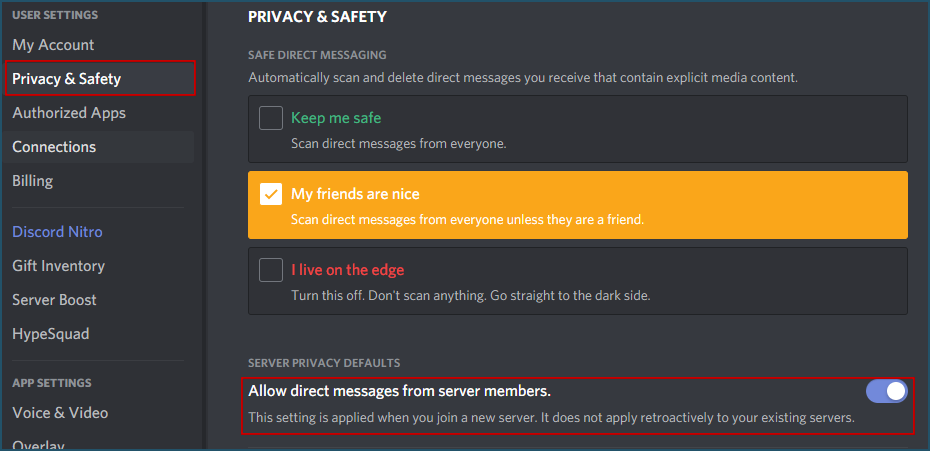 3. Head to the #rules-please-accept channel and read our community guidelines. Once done, click the ✅ underneath to agree to the rules.

Congratulations, you are now a full member of the Discord server! Take a few minutes to orient yourself and don't hesitate to say "Ahoy" to your fellow Captains!
---
SPECIAL EVENTS
To kick-start the new server, we will be holding a series of launch events throughout April:
Event
Date
Div-up with staff evening

10th April
EU: 16:00 UTC - 18:00 UTC
NA: 21:00 UTC - 23:00 UTC

Emote contest
Starts 21st April
Q&A
21st April
RULES
Be yourself

Don't pretend to be a Wargaming employee, volunteer, or otherwise.

Don't beg for codes/keys

Just don't. If they are given out, celebrate, don't be upset if you missed them, and don't keep asking for codes/content.

Don't send unsolicited DMs to WG staff.

Discord is a great way for WarGaming staff to interact with the community. If the team feels like they are getting spammed, they may stop showing up.

Excessive Profanity

Be an adult, excessive profanity does not help make your point.

Religious and Political Discussions

You're free to feel how you feel about these topics, but an online video game chat is not the place for it.

Posting exploits/hacks

If you come across a bug, or a third-party tool that would otherwise impact gameplay, please report it using the appropriate channels.

Personal attacks

Stat shaming, personal attacks, threats, phrases that are designed to be offensive, or attack someone, etc. This includes intentionally trolling other users in your post or attacking WG volunteers, staff, or partners. Be civil.

Discussing moderation

If you've had a post moderated, please provide feedback in private.

Pinging

Be considerate to your fellow users and remember that this server includes people from around the world. Keep pinging to a minimum and do not ping roles - this is reserved for Wargaming and Moderator use. Pinging staff members is strictly forbidden to avoid spam.

Channels

Please be mindful of channels and their uses; read the channel descriptions and take notice.

Filters

Some of our bots automatically screen and remove messages containing banned words either by exact matches or via "wildcards." Attempting to bypass the filters or find loopholes around our rules is not permitted.

Pornographic, drug, or other taboo content

This Discord is not the place for this sort of content.

When in doubt, take it to a private chat

Discord allows users to DM each other, so if a conversation is becoming disruptive you may be asked to move to a private channel.

Do not advertise

If you wish to share your World of Warships related content please use the appropriate #channel, don't advertise more than once per week.
Sharing links to content not related to World of Warships will result in its immediate removal, as well as potential permanent removal from the Discord server.

Don't be a jerk

We all have that feeling when we know we're being a bit irrational, unreasonable, or having fun at the expense of everyone else... if you start to feel that, stop.
Violation of any of these rules could result in a ban... don't get banned, we like having you here.
Source: https://worldofwarships.eu/en/news/community/discord-launch/
---