The last major Ranked Battles Seasons differed only slightly from each other with changes in ship tiers, team sizes, and maps. On January 31, the Eleventh Season of Ranked Battles will begin with a remarkable update—the refined Arms Race mode, in which special areas providing ships with combat bonuses appear on the map. The change of the traditional format will make Ranked Battles more dynamic and attractive.
As a reward, you will get camouflage patterns, signals, and doubloons, as well as Steel, a valuable resource that can be exchanged for unique ships or other in-game items in the Arsenal.
Basic Rules of the Season ● Areas with Buffs ● End of Battle ● Bonus Stars for the Previous Season ● Rewards for Ranks
---
Basic Rules of the Season
Season duration: 27 days
The Eleventh Season runs from January 31 till February 26.
In order to participate in Ranked Battles you will need to have achieved at least Level 14 in your Service Record.
Only Tier IX ships are allowed in these battles.
As the Eleventh Season of Ranked Battles lasts only one month, there is total of 18 Ranks, fewer in comparison to the previous season. For simplicity, they have been combined into Leagues: Second, First, and Premier.
Battles are held in a "6 vs. 6" format, and team line-ups will be completely equivalent in terms of ship types and tiers.
New players of Ranked Battles will start the Season from Rank 18. Those who participated in the Tenth Season of Ranked Battles will get bonus stars, one for each Rank they previously attained.
By winning battles, players earn the stars needed to climb the ranking ladder. At the majority of Ranks, a defeat means a lost star.
Ranks 18-15, 12, and 1 are irrevocable, and you cannot lose a star for defeat at Ranks 18-17. Be the first on your team in terms of XP earned and keep your hard-earned star even for a lost game.
A bonus star is granted for reaching a new Rank between Ranks 18-11.
Unique stars are counted to get a Ranked Battles emblem.
The flags given for reaching Leagues will be removed from players' accounts when the Season ends.
All participants who have reached Rank 15 will receive a commemorative flag for participating in the Season, which will remain in your collection after its end.
The island of Malta, an unsinkable aircraft carrier for the Allied forces. It became a deciding factor in the fight for the Mediterranean during World War II, being at the epicenter of numerous large-scale battles at sea and in the air over a period of several years.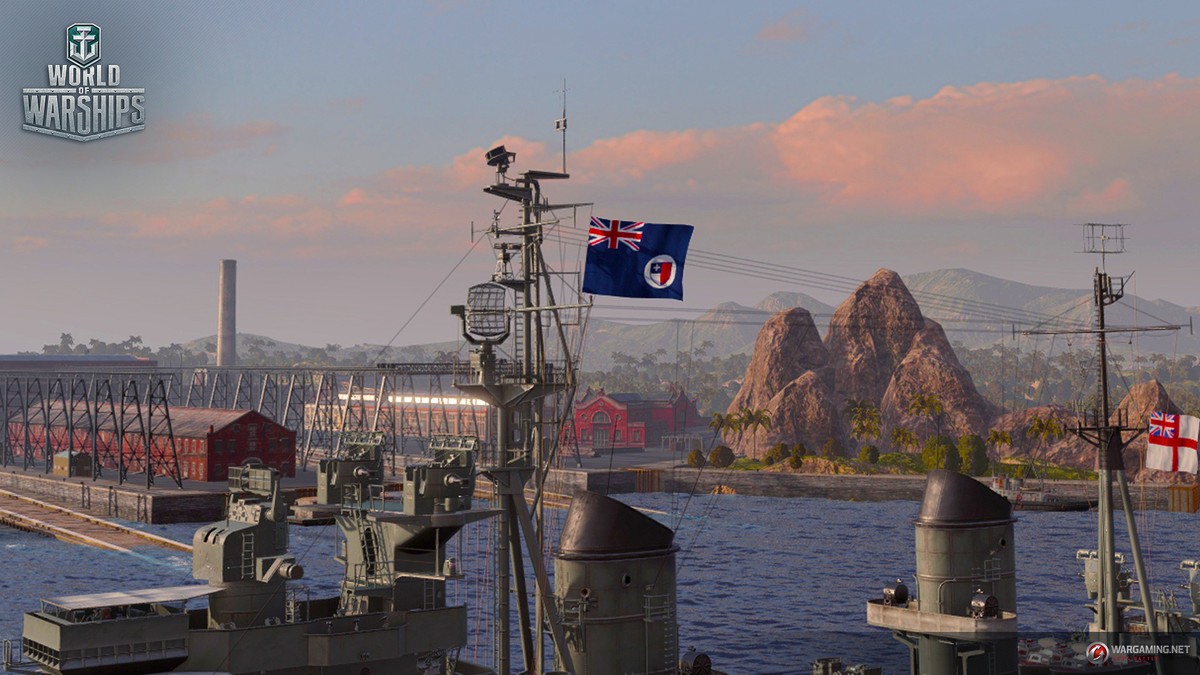 Initially, the League of Sea Wolves was designed as an experimental activity during which players who reached Rank 1 could demonstrate their skills and mastery in battle against opponents of the same Rank. However, due to its low popularity and the impossible task of making rewards in the League similar to those of other in-game activities, there were frequent cases when battles could not be assembled and the waiting time was too long. Considering the above-mentioned points, we want to announce that the League of Sea Wolves will be canceled for all seasons, starting with the Eleventh.
If you would like to see more info on season 11, check out this link! (Source): https://worldofwarships.eu/en/news/game-updates/ranked-11-arms-race/
---