Recently we announced a new weekly in-game event, codenamed "Naval Battle", in which participants are set to earn upwards of 1,100 Oil each week.
You can find a detailed guide to the event in a separate dedicated article. Here, we'll give a quick breakdown of how you can get the most out of this valuable resource for your Clan Base.

---
The Clan Commander and Deputy Commanders must register their Clan for participation in the event in the special "Naval Battle" section, which can be found in the Clan tab.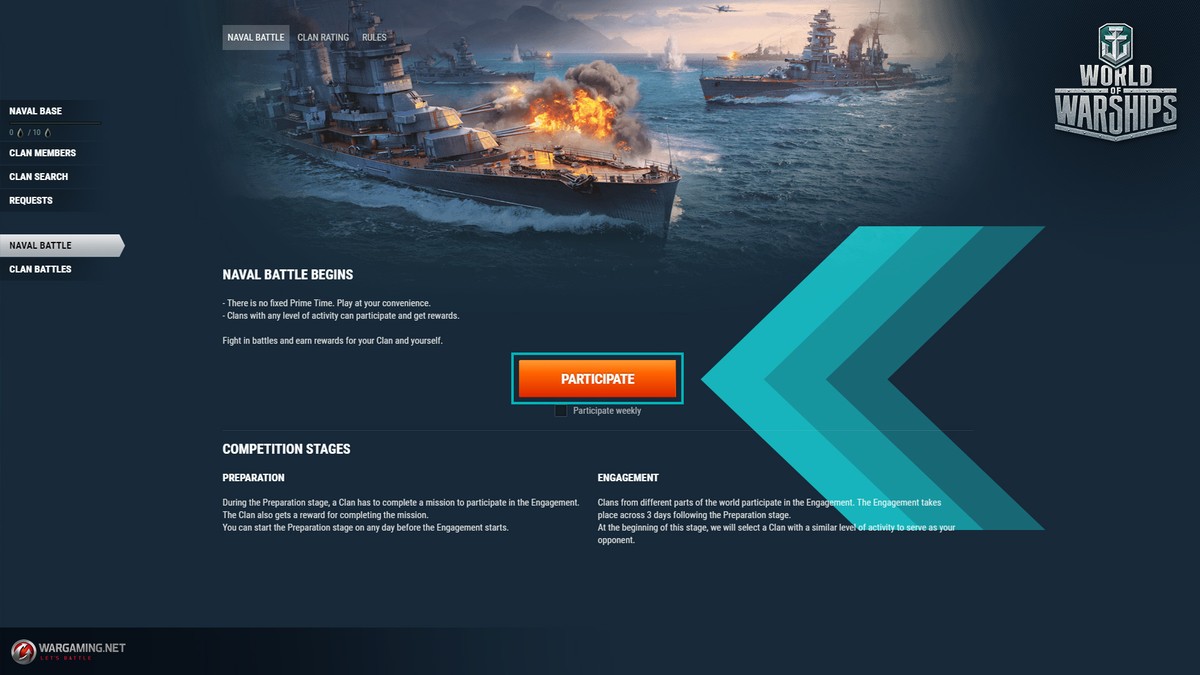 The Preparation stage: from Monday till Thursday. Complete a special Clan-related mission, the objective of which is to earn a specified amount of Base XP.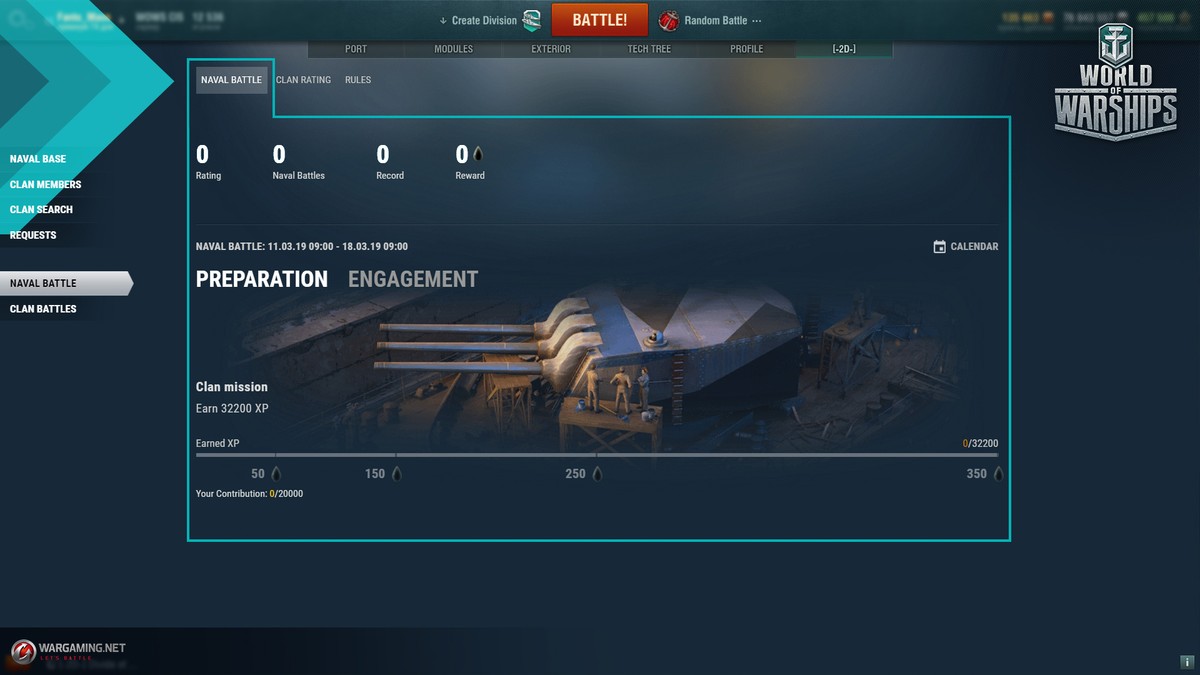 The Engagement stage: from Friday till Sunday. If your Clan completed the weekly mission, it'll be matched up with another Clan. Instead of fighting directly, each Clan will complete Base XP missions in various nation/class combos to earn Stars. The Clan with the most Stars wins.
In order to start completing missions in the Engagement stage, each individual clan member has to confirm their participation by pressing the "Count Attempts" button. The number of available attempts per player is limited to 10 – so make them count!
Oil is the main reward bestowed upon Clans for participating in the Naval Battle competition, to an amount relative to the level of activity of their participation.
For completing the Preparation stage—800 Oil.
For every 10 Stars obtained in the Engagement—50 Oil.
For a victory—700 Oil.
For a draw—400 Oil.
For a defeat—300 Oil.
What are you waiting for? If your Clan isn't registered, speak with your Commander today!
Source: https://worldofwarships.eu/en/news/general-news/naval-battle-howto/
---