On the first day of Shipmas, my Shipmate gave to me...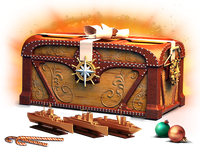 x2 Recruitment Points per battle, and a Santa's Gift under my tree!
The Recruiting Station is going into overdrive for the holidays: for the next three weeks, battles played with your Shipmates in a division will grant you DOUBLE the Recruitment Points! Aside from that, you can get bonus rewards for additional activity:
For each milestone reached and for each new recruit enlisted, bonuses of up to 300 Recruitment Points will also be paid out.
Play in as many division battles as you can with your Shipmates, and you'll also earn a chance to win a Santa's Gift container each week for yourself and your Shipmates!
Event starts: Mon. 23 Dec. 15:00 CET (UTC+1)
Event ends: Sun. 12 Jan. 06:00 CET (UTC+1)
Prizes credited by: Sat. 18 Jan. 00:59 CET (UTC+1)
---
Battle bonuses
For the duration of the event, ALL battles you play in a division with shipmates will grant you double the Recruitment Points you would normally get. This rule also applies to the victory bonus which is then added to the base reward:
| | | |
| --- | --- | --- |
| Scenario | Recruiter's reward | Shipmate's reward |
| Play a battle with 1 shipmate | 18 36 | 5 10 |
| Play a battle with 1 shipmate and win | 26 52 | 1020 |
| Play a battle with 2 shipmates | 22 44 | 5 10 |
| Play a battle with 2 shipmates and win | 34 68 | 10 20 |
---
Milestone and Recruitment bonuses
Have any Shipmates who haven't reached their milestones yet?
During the event, each time one of your Shipmates reaches their Recruiting Station milestones, a bounty of 300 Recruitment Points will be paid out to both you and the Shipmate. These milestones are:
If the Shipmate is a new player: Play one battle in a researchable Tier VI ship
If the Shipmate is a returning player: Win 25 battles on Tier IV–X ships
This bonus applies to any recruits who reach their milestones, whether they were recruited during, or before the start of the event.
Aside from this, Shipmates can expect to receive the standard rewards for reaching their milestones: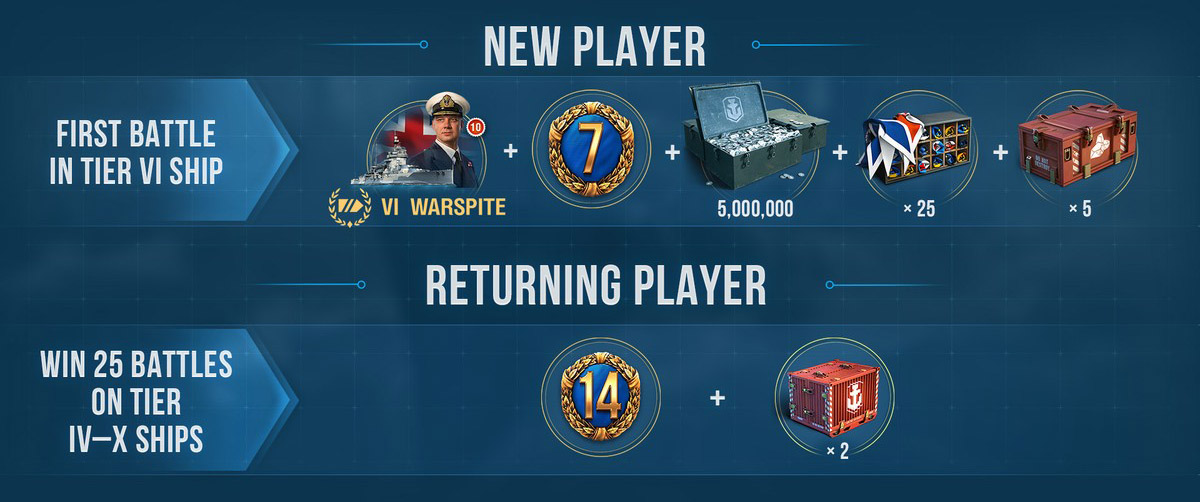 Want your Shipmates to reach their milestones as soon as possible? Read up on some easy tips and tricks in our 10-step guide.
Don't have any Shipmates yet?
Then there's never been a better time to recruit!
Every time you recruit a new Shipmate, you and your Shipmate will receive 100 Recruitment Points. So even if your new recruits don't manage to hit their milestones in time, you'll be taking home a hefty haul!
So get recruiting!
---
Weekly Santa's Gift Community Goal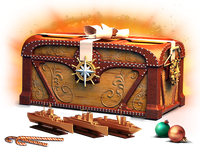 For each of the three weeks the event lasts, we will be holding a random draw of valuable packs of Santa's Gift containers. A pack is awarded to a Recruiter, and contains a Santa's Gift for themselves, as well as for each of the Shipmates that played in a division with the recruiter over the course of the previous week.
The number of packs given out per week will depend on the number of battles played in Recruiter-Shipmate divisions across the server: for every 200 battles, one pack will be added to the prize pool for the current week.
E.g. If 8,000 Recruiter-Shipmate divisions play battles during a week, the prize pool for that week will consist of 40 Santa's Gift packs (8,000 / 200 = 40).
In order to be eligible to win one of these weekly random draw prizes, a Recruiter must have played at least 5 battles in a division with Shipmates during the previous week. From then on, every 5 of these battles you play during the week will increase your chances of winning a prize.
Random draw prizes will be credited after the end of the event.

Source: https://worldofwarships.eu/en/news/sales-and-events/happy-holidays-together/
---