HMS Hermes, commissioned in 1924, was the first ship in the world to be designed, ordered, and constructed with the specific purpose of operating aircraft.
The 183 m carrier was a technological marvel, and her pointed flat deck and imposing island superstructure made her a truly impressive sight in her day. However, by the late 1930s, Royal Navy designers had worked out the kinks of the new class of warship and had produced larger, faster, and stronger iterations. This left Hermes relegated to the Reserve Fleet as a training vessel just one year before the start of World War II.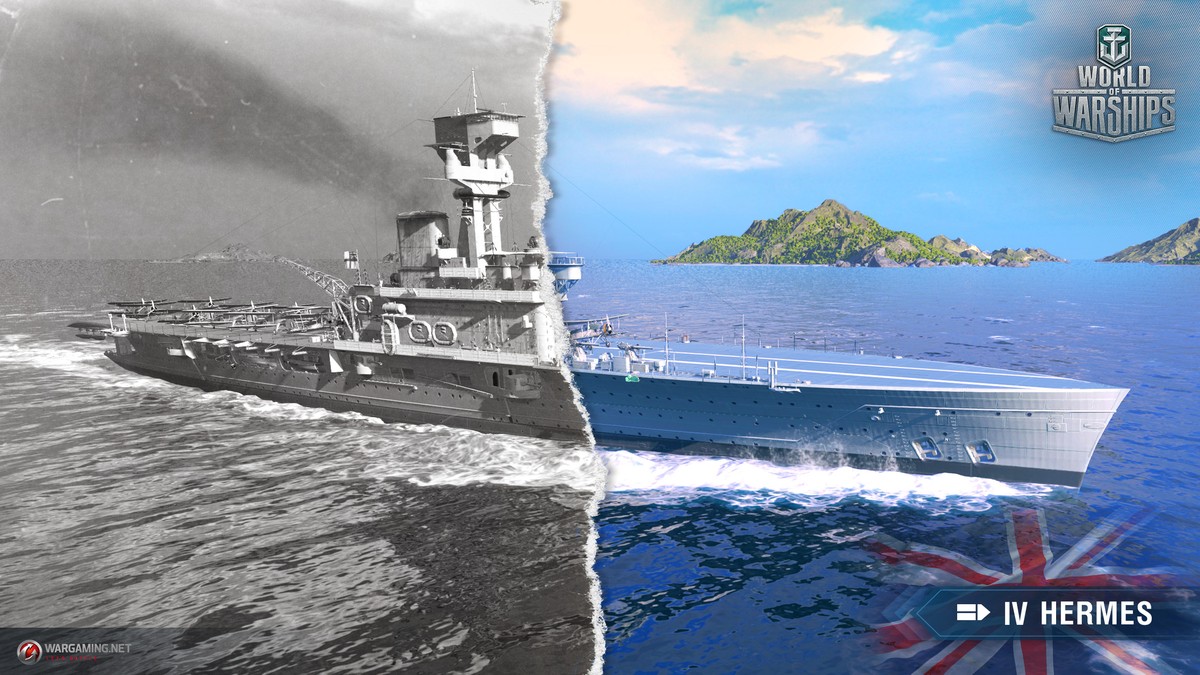 After being swiftly reactivated in August 1939, light carrier Hermes served gallantly against German raiders in the Atlantic until mid-1940. After the French surrender, her aircraft would distinguish themselves at the Vichy port of Dakar, with a valiant assault on battleship Richelieu. They managed to come within spitting distance of her superstructure, dropping torpedoes that would take the mighty warship out of action for months.
In 1941, HMS Hermes also clashed with the Italians in East Africa and Iraqi rebels from the Persian Gulf. Shortly after the latter campaign, the Empire of Japan declared war against the Allies, leaving British positions in South Asia vulnerable to attack. Consequently, Hermes, being refitted in South Africa at that time, was reassigned to the Eastern Fleet based at British Ceylon (now Sri Lanka), in an effort to help put a stop to Japan's own version of 'blitzkrieg'. It was here where the proud HMS Hermes would meet her fate.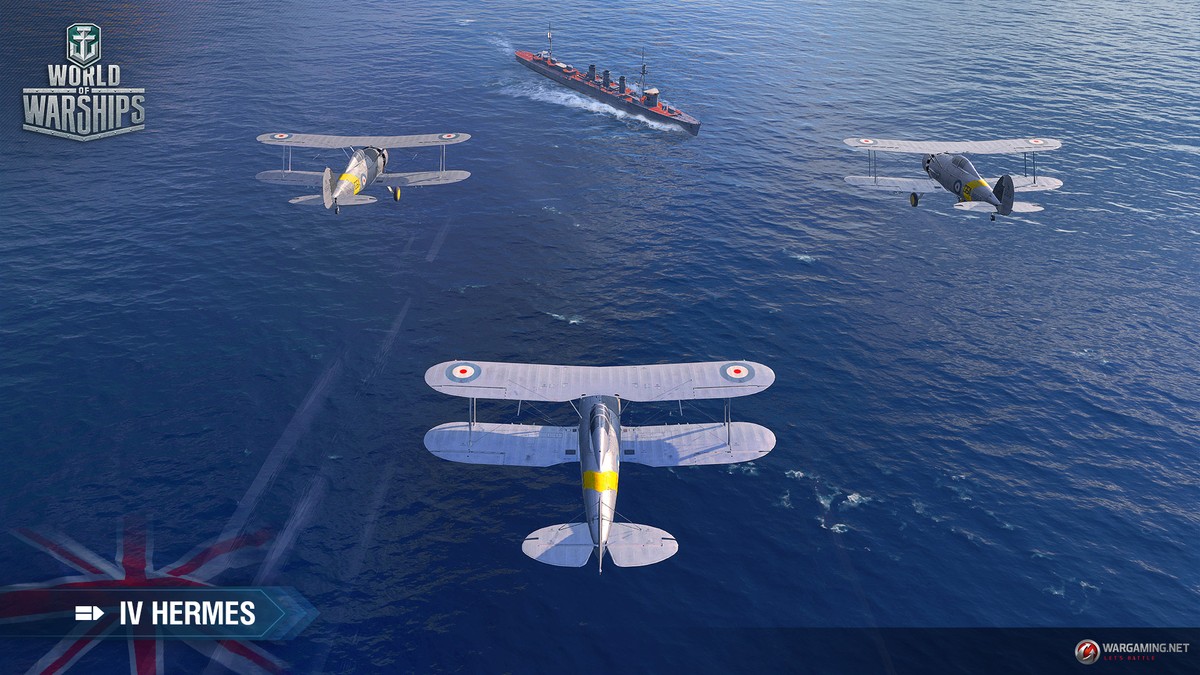 In early April 1942, Japanese Admiral Nagumo, commanding the same Kido Butai carrier strike force that had been responsible for the bombardment of Pearl Harbor the previous December, committed to an all-out raid on British holdings in the Indian Ocean. It was an act that Winston Churchill himself would come to call the "most dangerous moment of the War". This dire situation arose after the Japanese had swept through the East Indies, capturing Hong Kong and Singapore in the process, and destroying what semblance of a naval response the Allies could muster in the Battle of the Java Sea—all in a matter of months.
Riding off their countless successes, Nagumo's confident task force of five carriers launched their attack with hundreds of planes taking to the skies on April 5, 1942. Despite the British having advance knowledge about the impending attack, the Japanese sank several warships and destroyed various port installations on Ceylon, taking only minimal losses.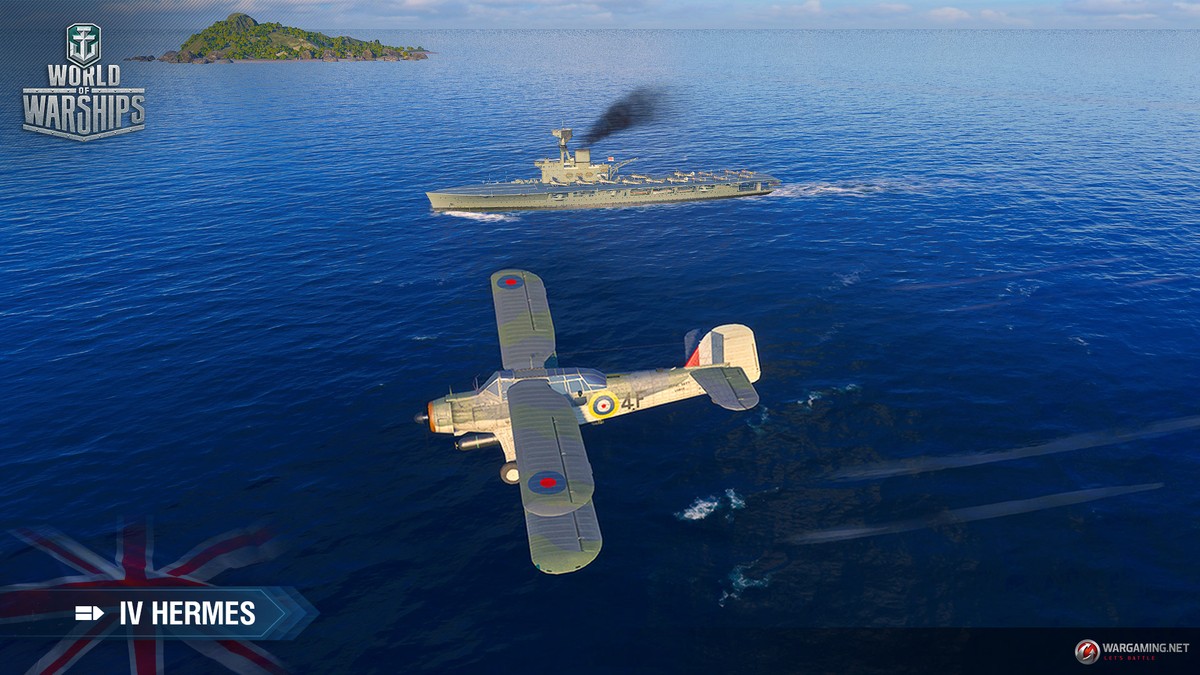 On the afternoon of April 8, after the worst seemed to be over, Hermes found herself in the port of Trincomalee, where she had disembarked her planes and was being outfitted for future operations. Alarm sirens suddenly blared from the ship, as all sailors were recalled and ordered to action stations.
An intercepted Japanese naval communication had indicated that an air raid on Trincomalee was imminent, so the capital ship set off with her escort destroyer HMAS Vampire. They plotted a course due south along the coast, hoping to avoid being caught like sitting ducks in port as the US Pacific Fleet had been in Pearl Harbor.
Sure enough, early in the morning of April 9, the Japanese air raiding party hit the port of Trincomalee with the strength of a typhoon, sinking one ship and damaging the shore installations. Later that morning, Japanese reconnaissance aircraft spotted Hermes and Vampire as they were steaming back North towards Trincomalee. Nagumo responded by launching a wave of 85 dive bombers, aiming to obliterate the wayward Royal Navy ships. Having unloaded all of her planes on land, Hermes could only rely on her limited anti-aircraft firepower and lackluster air support from the RAF, which unfortunately arrived too late and with too few to make a difference.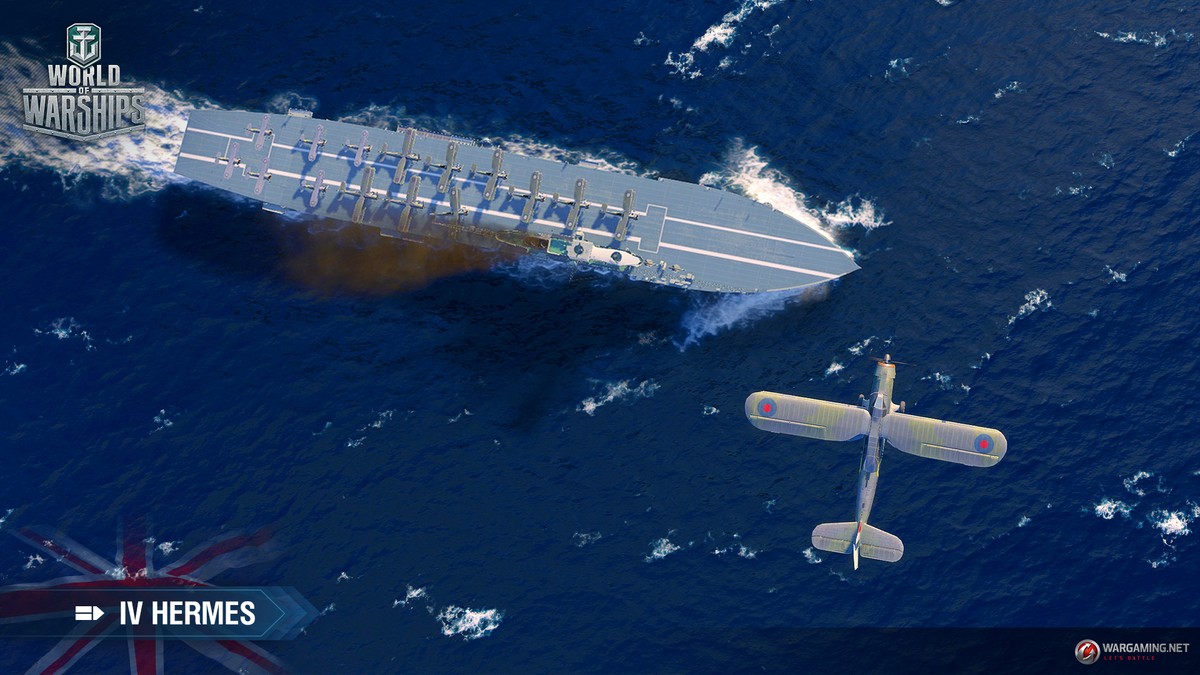 A sailor operating the breech on one of Hermes' six 140 mm guns recalled:
"The planes dived out of the sun and apart from a few near misses every bomb was on target, they went through our flight deck like sticking your finger through tissue paper, causing absolute destruction below decks. […] Suddenly there was an almighty explosion that seemed to lift us out of the water, the aft magazine had gone up, then another, this time above us on the starboard side, from that moment onwards we had no further communication with the bridge, which had received a direct hit, as a result of which our Captain and all bridge personnel were killed."
–Stanley B. Curtis, Royal Navy
In the space of about 15 minutes, Hermes had begun listing heavily to port, and the order was given to abandon ship soon after. As the ship's sailors swam for their lives, clinging to anything that would float, the bombers continued to batter the smoldering, sinking wreckage that was once the pride of British naval aviation.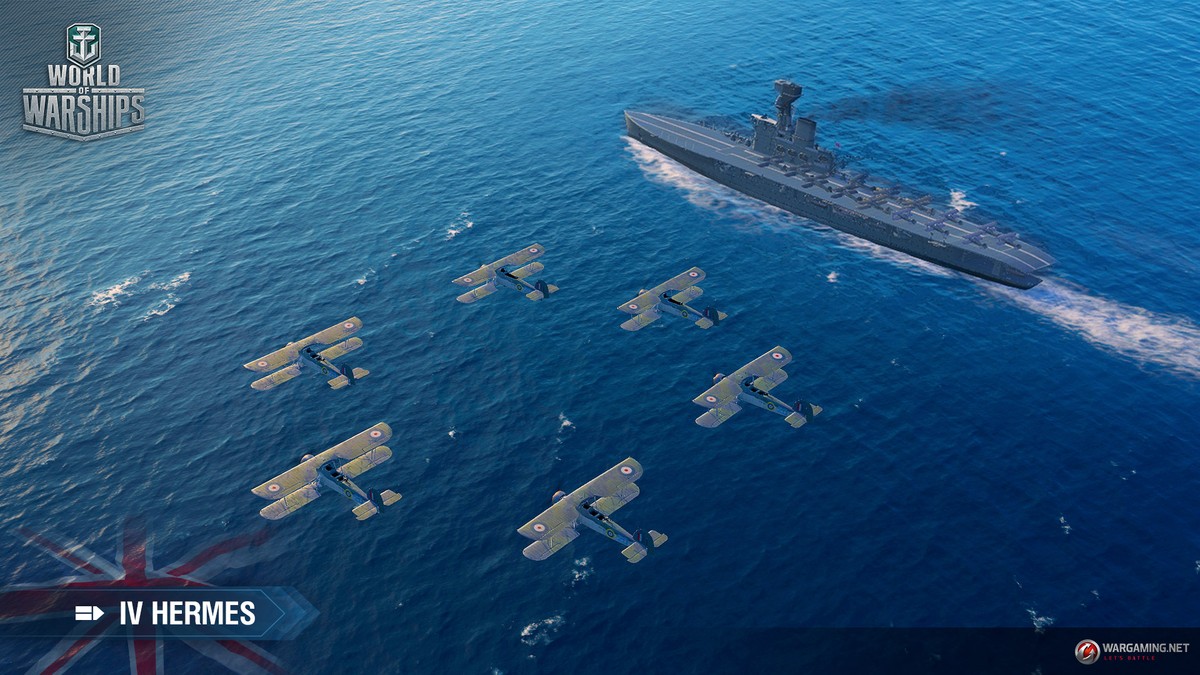 How did this happen?
Sure, Hermes wasn't the most up-to-date piece of naval technology out there, but couldn't it have gone a bit better for her? One must understand that these were not ideal circumstances for the Royal Navy, which found itself overextended, with its forces stretched quite literally around the planet. This meant that it wasn't able to provide immediate relief and support in all corners of the Empire. Nevertheless, let's look at some deciding factors of Hermes' fate.
AA defenses from another era: Hermes' anti-aircraft armament proved inadequate in the face of massive offensive use of naval aviation, as it was built in a time when this was not a typical naval tactic. Her total of three dedicated anti-aircraft mounts (2x 102 mm; 1x4 40 mm) and assorted small caliber weapons were meant to hold off small formations of stray planes, not a swarm of fast modern dive bombers.
Minimal escort: Hermes was steaming with a single World War I-era Australian destroyer—HMAS Vampire. Whilst serving in some capacity to deter submarines and torpedo boats, there was very little in the way of assistance this escort could provide against surface combat vessels—and certainly dozens of bomber planes—besides plucking the survivors of the sinking carrier out of the water. Vampire wasn't even able to do this, as she was split in half by a well-aimed Japanese bomb during a second attack wave shortly after Hermes went under.
Lack of fighter support: it was standard practice in all navies with aircraft carriers to maintain combat air patrol protocol, whereby there would at all times be fighter planes in the air or on deck, ready to take off at a moment's notice to defend the capital ship. This defensive measure not only makes spotting an approaching enemy faster and easier, but also forces the enemy into lethal crossfire. In this situation, bomber pilots must divide their focus between the anti-aircraft fire emanating from the target ship and attacks from patrol fighters that could come from any number of directions.
Serving as a light strike carrier in the Indian Ocean, Hermes would have only been equipped with Fairey Swordfish torpedo bombers if these hadn't been disembarked earlier. Air cover that day was supposed to have been provided from the ground, as Hermes was intended to be sailing near the coast. The fighter cover that eventually arrived, consisting of 6 RAF Fairey Fulmars, was not enough to present a considerable threat to the overwhelming waves of Japanese bombers.
Absence of deck armor: unlike the later Illustrious-class armored carriers, Hermes had only one inch of high-tensile steel between the lower decks and the skies above. This made light work for the Japanese fuse-delayed, armor-piercing bombs, as Stanley Curtis noted. Dozens of these punched through the thin layer of steel, exploding below-decks amongst the reserves of aviation fuel and munitions, causing uncontrollable fires and ultimately dooming the ship.
Do you agree with us? If not, why do you think Hermes was sunk so fast?
Source: https://worldofwarships.eu/en/news/history/hermes-story/
---