With the release of Update 0.7.11 you'll be able to dive into battles of an entirely new type. To participate, you'll need Level 12 in your Service Record. Twilight Battles will rage on right until Update 0.7.12 goes live.
Two teams, with seven players on each side, will be helming special ships and setting a course into battle on the map from Operation Sunlight in the Darkness. Your primary objective is the destruction of all hostile ships, while keeping a close eye on the area that's safe for your ship to linger in. That safe area will gradually contract, getting smaller and smaller, due to the Filth spreading over the water's surface. Reckless ships that find themselves within it will have their HP points drained fast, and their viewing range significantly reduced.
---
Twilight Fleet
You can take part in battle on board one of the eight ships of the Forces of Darkness that featured in the Halloween operations. Each ship comes with a Commander with 19 skill points, and they can be moved between the Halloween ships without penalty. Some of the ships are ideal for exchanging fire at longer distances, making them most efficient during the initial stages of a battle. Other ships are stronger in close range duels, meaning they will come into spotlight in the second half of the battle, when the enemy has nowhere to run. When the event kicks off, you will get access to only three of the ships, but fear not! Demonstrate your skills and valor in battle—and the remaining ships will soon also be at your service!
The following ships are set to arrive in your Ports right from the beginning:
Destroyer Ghoul (prototype: Benson)
Cruiser Octopus (prototype: Mogami)
Battleship Leviathan (prototype: North Carolina)
Below are the ships you can acquire through a series of Combat Missions, available from November 30:
Destroyer Razorworm (prototype: Kiev) becomes available after you win five battles with Ghoul.
Cruiser Scarab (prototype: Charles Martel) becomes available after you win five battles with Octopus.
Battleship Varg (prototype: Bismarck) becomes available after you win five battles with Leviathan.
Destroyer Steel Rat (prototype: Z-23) becomes available after you win 15 Twilight Battles.
Issued for completing a Combat Mission that will be available just once:
Battleship Rasputin, designed on the basis of Nikolai I, becomes available after you secure 50 wins in Twilight Battles. Those who have acquired the 24 Black Friday containers bundle can enter battle on the ship of the archenemy of the Forces of Light, straight away.
When Update 0.7.12 goes live, all Twilight Battle ships will be removed from your accounts. Any experience earned with these ships will be transferred to Soviet Tier I cruiser Orlan
As all Commanders of the Twilight Fleet initially come with 19 skill points, all experience they earn will be automatically transferred to Elite Commander XP.
Each ship of the Twilight Fleet comes with its own unique, unconventional consumables. In combat, it is vital to interact not only with your opponents, but also with your allies. You need to be constantly aware of their strengths and weaknesses in the changing face of battle. Doing so will give you an advantage that may eventually deliver victory to your team. We're aware that it would be very challenging to bear in mind so many details at first, which is why the ships of the Twilight Fleet are planned to arrive in your Ports in two phases. The economic rewards of Twilight Battles are equivalent to Tier VII battles.
---
Unique Consumables
Consumables aboard the ships that feature in Twilight Battles also carry a color indicator. The effects and sounds produced by some of the consumables affect not only the ship that activates them, but also any allied and hostile ships exposed to that effect. This will make it easier to see who has activated a consumable, and which consumable has been activated. It also adds another layer of atmosphere to Twilight Battles!
Yellow color means defensive consumables have been activated.
Green color means that an HP regeneration consumable is active.
Red color shows the operation of a consumable that regenerates ship HP when its dealing damage to adversary ships.
Turquoise color shows that a ship has received a buff.
Orange color shows the operation of a consumable that places certain limitations on hostile ships.
Please note that conventional consumables used in ordinary battles have no color designation.
Ghoul
Ghoul is a ghost ship molded from the parts of various monsters and revitalized with the magic of Victor F. Einstein. The sea folk of Intania say that if you let the crippled Ghoul disappear from sight for only a minute, she will come back without fail, intact, ready to bring doom upon every living creature.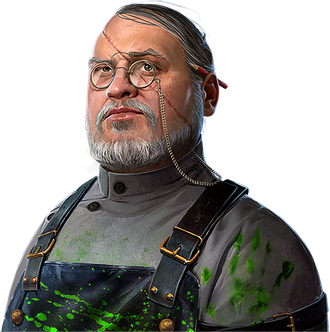 The ship is helmed by Dr. van Schubs. An insane genius who uses his laboratory to mold and sculpt parts of the bodies of people and animals to create creepy monsters.
It's an inconspicuous destroyer, carrying ten slow, but long-range torpedoes, placed in two launchers. The firing range of the main battery is average. Ideal for mounting raids deep into hostile waters. Ghoul is equipped with the following consumables:


Covert Repair reduces detectability range by half and restores 100 HP per second, as long as the ship remains undetected by the enemy. The efficiency of HP recovery doubles if your remaining allies are fewer in number than the enemy ships.
Invincible Engine Boost temporarily increases the ship's maximum speed. As long the Boost is active, your ship remains immune to destruction. It also provides temporary protection from the effects of the Filth.
Octopus
Octopus, one of the numerous spawns of the Great Kraken which, through the power of the Filth, became fused with the wreck of a ship that sank long ago. Its corroded guns cannot boast a decent rate of fire, but the rusted shells they fire can literally burn through the enemy with a single volley. The cruiser is endowed with the ability to heal allies using energy it takes from the abyss of the sea.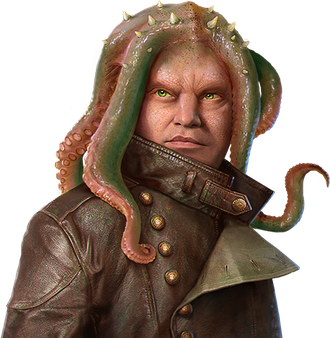 Octopus is helmed by David Jones. An old seaman who sold his soul to the sea devil in exchange for the power to rule the storms.
Her long-range main guns, with a slow rate of fire but a high chance to keep a target burning, turn Octopus into a cruiser perfectly suited to long-distance duels. The ship has no need approaching destroyers camping in smoke, as she carries a Surveillance Radar with a long reach. Keeping distance from the battle's epicenter, Octopus can maintain an overall picture of the battle and come to the aid of allies where direly needed. In combat, the following equipment will come in handy:


Surveillance Radar III significantly extends the range of assured acquisition of enemy ships, including those hiding within a smoke screen.
Radiance III restores 10,000 HP for all allied ships. The process is accompanied by a dedicated sound effect. HP restoration efficiency doubles if your remaining allies are fewer in number than the enemy ships.
Leviathan
Leviathan is a chthonic sea dragon, called in from neighboring planes of reality, and tricked into service by a cunning warlock captain. The skin of this sea monster no longer has its strength. Yet, powered by the wisdom of centuries, this ancient creature can strike enemies with exceptional accuracy. Additionally, rituals held on the captain's bridge can "feed" all nearby allies with vital energy.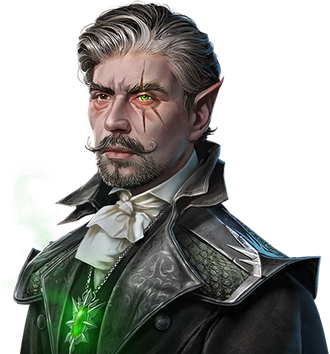 The ship is helmed by Max Strauss. An Ostsee aristocrat, born to an old baronial family. A mystic and scientist who, during an ancient magic blood ritual, was infected with vampirism.
Leviathan is a battleship capable of delivering exceptionally accurate hits, even from a great distance. This feature turns it into a source of pure danger for all types of ships. With this warship, stay close to your allies, so as to be able to use the respective consumable and heal back your own and your allies' HP as the situation requires. Overall, Leviathan would be a better option for players who prefer long-distance duels. It comes equipped with the following:


Infernal Accuracy provides a creepy increase in the firing accuracy of main battery guns, by horrifically reducing the maximum dispersion of shells.
Repair Zone III creates a repair zone within a 5 km radius from the ship, which recovers the ship's own HP and her allied ships' HP at a rate of 500 HP per second. The zone has a circular shape and a green-colored border, visible to allies only.
Razorworm
Razorworm is a biomechanical construct, a spy ship ideal for special operations, chasing prey or escaping from pursuit. Quick as a guillotine, hard as a hammer, as tough as her captain, and capable of anchoring fast to her prey. "Why Razorworm?" you might ask… 'Cause she's hard as hell to hit!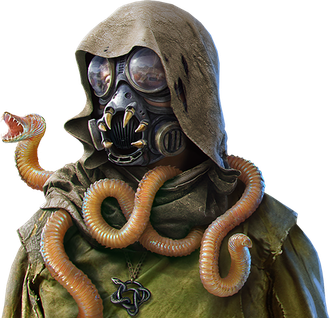 Destroyer Razorworm's Commander is Boris Veber. Former secret agent, the result of genetic experiments designed to interbreed a human and a grass snake. They say he is impossible to hit!
Razorworm is an artillery-focused destroyer with short-range torpedoes. She can reach tremendous speeds, making her a perfect flank fighter. Razorworm delivers medium-range shots, and is very difficult to hit, thanks to her consumables:

Clubhaul immediately makes the ship take a U-turn and recovers 2,000 HP. The efficiency of her HP restoration doubles if your remaining allies are fewer in number than the enemy ships.
Counter-Aiming System III provides a temporary decrease in the firing accuracy of main battery guns aboard enemy ships.
Scarab
This is a floating temple of Set, built on the precepts of the Ancient Forerunners. With every hit she deals, Scarab will take away a portion of a target's vital energy. Scarab's pseudo-biotic armor can devour the energy of damage dealt to recover the ship's own HP.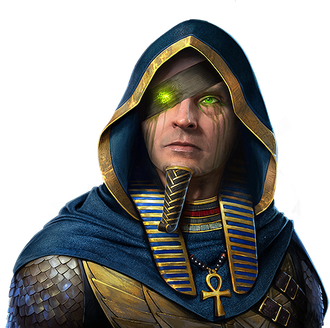 She is steered by Rick H. O'Tep. Archaeologist and tomb raider, who succumbed to the curse of the Pharaohs whilst trying to loot Tutankhamun's burial site.
Scarab is a close-combat cruiser. She excels at delivering medium-range fire, can launch torpedoes, and carries the Hydroacoustic Search consumable. With proper and timely use of her consumables, Scarab is very difficult to destroy, due to her ability to quickly restore her HP:



Inversion Charge restores the ship's HP by 1,000 points for each successful hits on an enemy ship. The effectiveness of HP restoration doubles if there are fewer allies left than enemies.
Biotic Armor converts 150% of the damage received from enemy ships into the ship's own HP when active.
Hydroacoustic Search III increases the range of assured acquisition of enemy ships and torpedoes, including those within a smoke screen.
Varg
Varg, a cursed flagship from a pirate squadron that emerged from the fog of the North Sea and disappeared without a trace in the Mesmerizing Fjords. Like its captain, the ship is immortal. Over the course of many centuries its hull became rigid, growing stronger than steel and making the ship immune to damage for brief periods of time. Varg's aura sucks the vital energy out of any reckless ship that approaches it.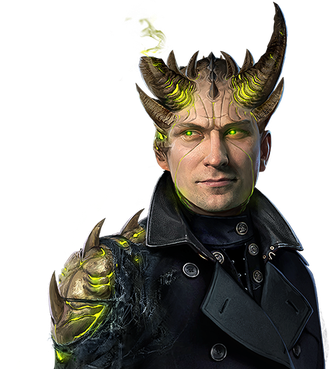 J.G. Mephisteufel is at the ship's helm. A descendant of a medieval Frisian pirate allegedly possessed by the devil and, therefore, an immortal pirate.
Varg is a close-combat battleship with merciless secondary armament and a medium-range main battery. She can become invulnerable to enemy shells and as well as quickly restore her HP. The more enemies that are nearby, the stronger Varg becomes.


Energy Shield III makes the ship temporarily invulnerable to any kind of damage, except for damage caused by the Filth.
Matter Restorer improves the ship's maneuverability and creates a zone with a radius of 5 km around the ship, restoring 300 HP per second. Each enemy ship within the zone adds a further 300 HP per second to the recovery bonus. The border of the zone is indicated by a red circle for enemies and a gray circle for allies. HP restoration efficiency doubles if your remaining allies are fewer in number than the enemy ships.
Steel Rat
Inconspicuous in appearance, the destroyer is equipped with the most sophisticated, cutting-edge tools and mechanisms. Though vulnerable in direct face-to-face encounters, this ship can be a real game changer due to her ability to promptly recover allied ships' HP and replenish their supplies of consumables.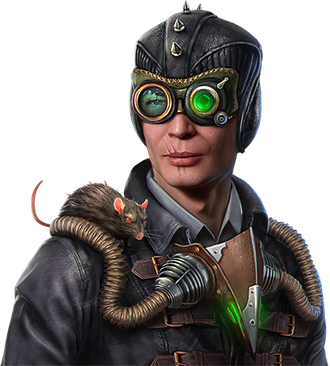 The ship is steered by James D. Breese, a talented mechanic and an unprincipled, slippery rascal.
This is a support ship. When Steel Rat is close to other ships, she can put out a smoke screen to obscure them, or refill their consumable charges. She is also capable of restoring allies' HP with her main battery shells and quick torpedoes. The following consumables enable this:



Restoration Charge reduces the reload time of her main guns by a factor of four. Each time you hit an ally while the consumable is activated, you restore 1,000 HP for the allied ship you hit, and 500 HP for your own ship. HP restoration efficiency doubles if your remaining allies are fewer in number than the enemy ships.
Vapor Smoke Generator generates a smoke screen behind the ship, reducing the risk of being detected by the enemy.
Emergency Reserve brings an additional charge of every consumable mounted on allied ships, to all allies within a 5 km radius. It is accompanied by a special sound effect that can be heard by all ships within the radius.
Rasputin
A mysterious battleship, and enigmatic flagship of the Twilight Fleet. Little is known about the place of her construction, and even less about who designed and built this ship, or even why she was built. Those who have encountered her in combat recount that Rasputin is somehow capable of affecting the human mind itself, by depriving rival commanders of their ability to give orders.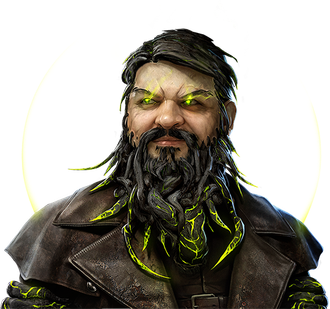 She is steered by Chernomor, bane of the seas; a steadfast Commander who enters battle even if the enemy is superior in numbers. He is accustomed to leaving the crew of sinking ships alive, which raises the question of whether he is really the Absolute Evil that the legends say he is.
The battleship's huge stock of hit points results in her remarkable ability to survive under heavy fire. Her medium firing range and stiff main turrets, reduce her effectiveness against long-range ships and destroyers in the initial stages of a battle. However, once the safe zone narrows, her enemies will be forced into closer proximity to Rasputin, where she excels. The optimal combat range for this battleship is medium range. She is equipped with the following consumables:


Inversion Charge II converts 50% of the damage dealt to an enemy ship into Rasputin's own HP. The efficiency of HP restoration doubles if your remaining allies are fewer in number than the enemy ships.
Signal Jamming Generator prevents enemy ships from activating their consumables. Its activation is accompanied by a special sound effect.
With the release of Update 0.7.12, the ships and Commanders that can take part in Twilight Battles will be removed from your accounts. But if you like how they look, you can get similar special permanent camouflages from Halloween 2018 containers. These containers can be obtained for your actions within the game or alternatively purchased from the Premium Shop.
In Twilight Battles, the ability to cause damage to allies and the risk of magazine detonation have been disabled.
Try out the new consumables when fighting against other players in Twilight Battles!
Source: https://worldofwarships.eu/en/news/game-updates/twilight-battle/
---