gamescom 2019 has come to a close!
This year we got a sneak peek at Submarines, new German ships, heroic commanders, and more!
If you missed out on our special announcement stream last Wednesday, here are the main takeaways from the event.
Please note: the content shown below is a work in progress and therefore subject to change.
Submarines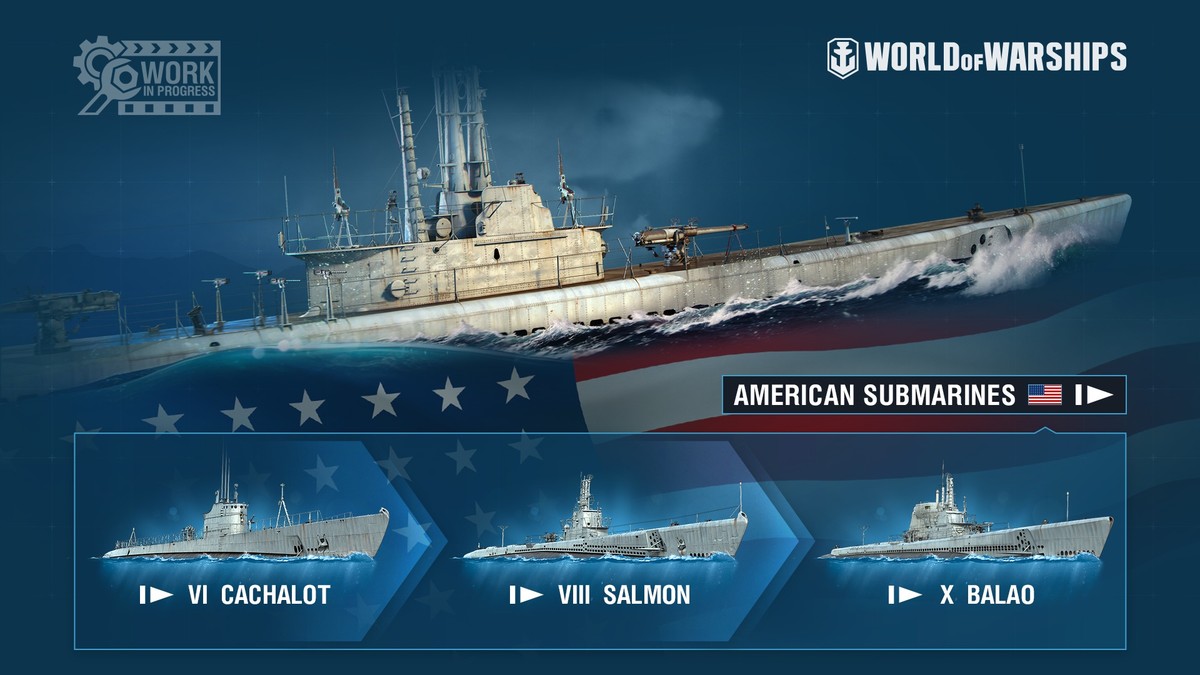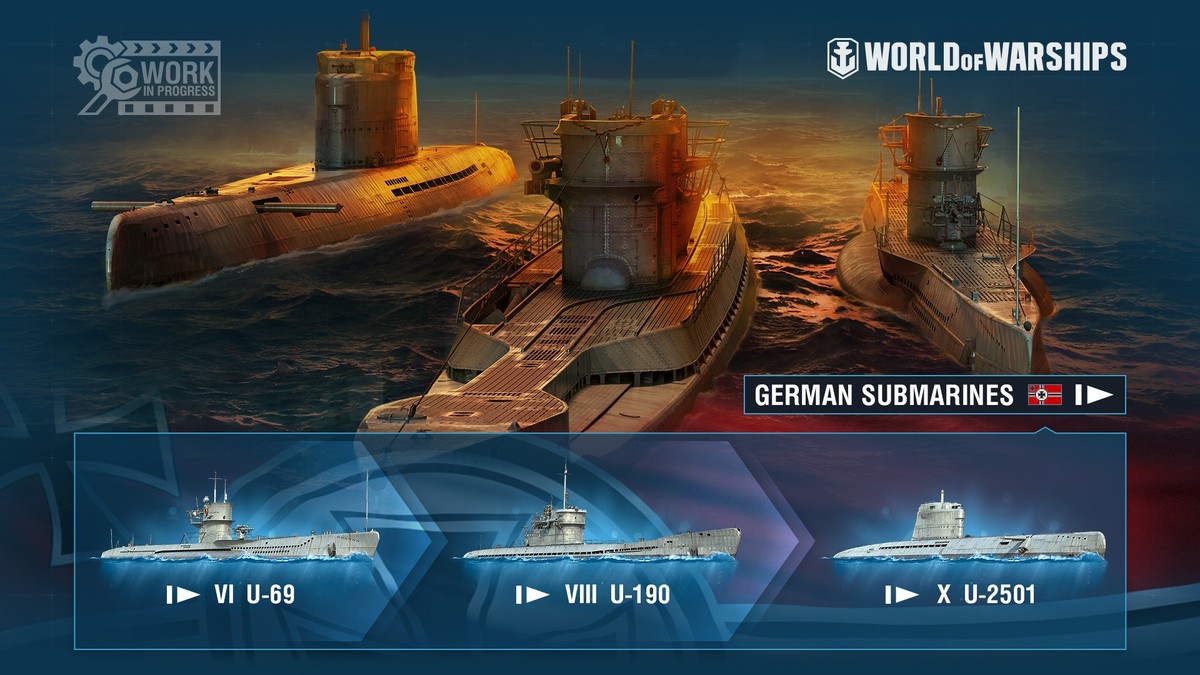 USNKriegsmarine
Submarine gameplay is, first and foremost, about positioning, planning, waiting for the best moment to attack, and subsequently diving into the depths of the sea to escape retribution. The new ship type will be significantly different from the other existing ship types in the game. We hope it will bring a fresh blast of excitement to naval battles in World of Warships.
For more information, please see our dedicated article here.
---
German Battleship Odin, tier VIII.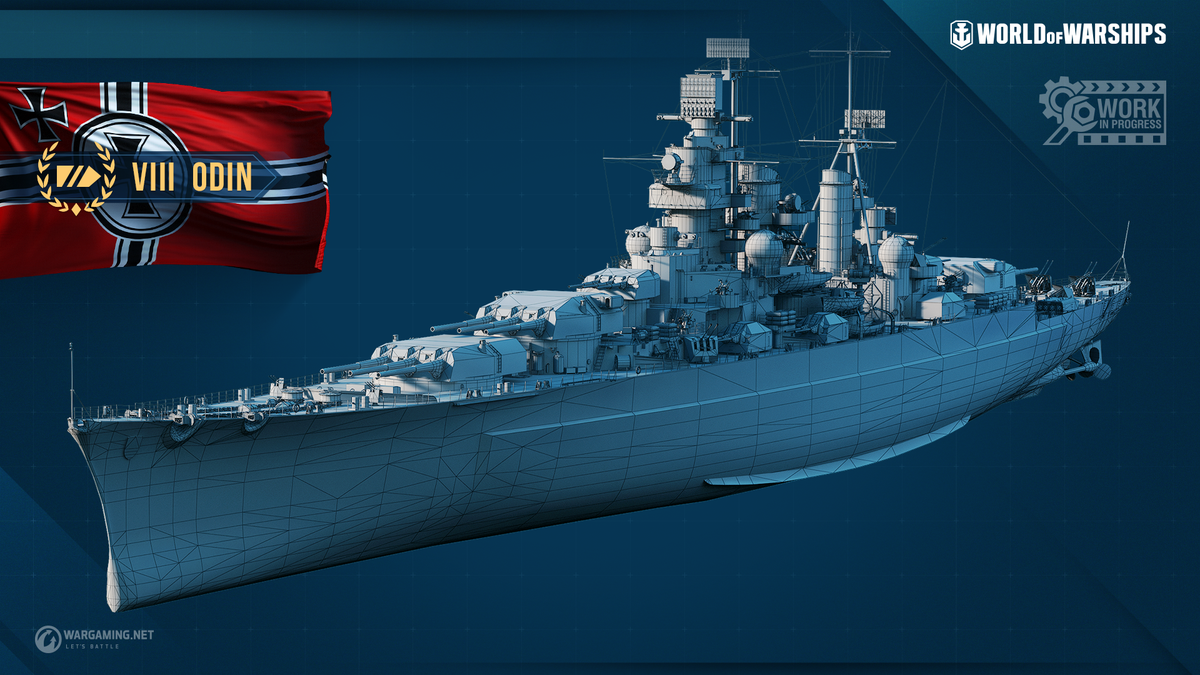 She has 3 turrets with 3x305 mm guns in each of them, 2x4 torpedo tubes and a 320 mm armor belt.
Odin was one of the prototypes of the Scharnhorst class battleship. In game, a quick reload and a relatively small caliber for a battleship, dictate the primary task for this ship - fighting against cruisers. At the same time, Odin's armor, despite not being bad, is still inferior to more classical battleships such as Tirpitz.
---
German cruiser Mainz, tier VIII.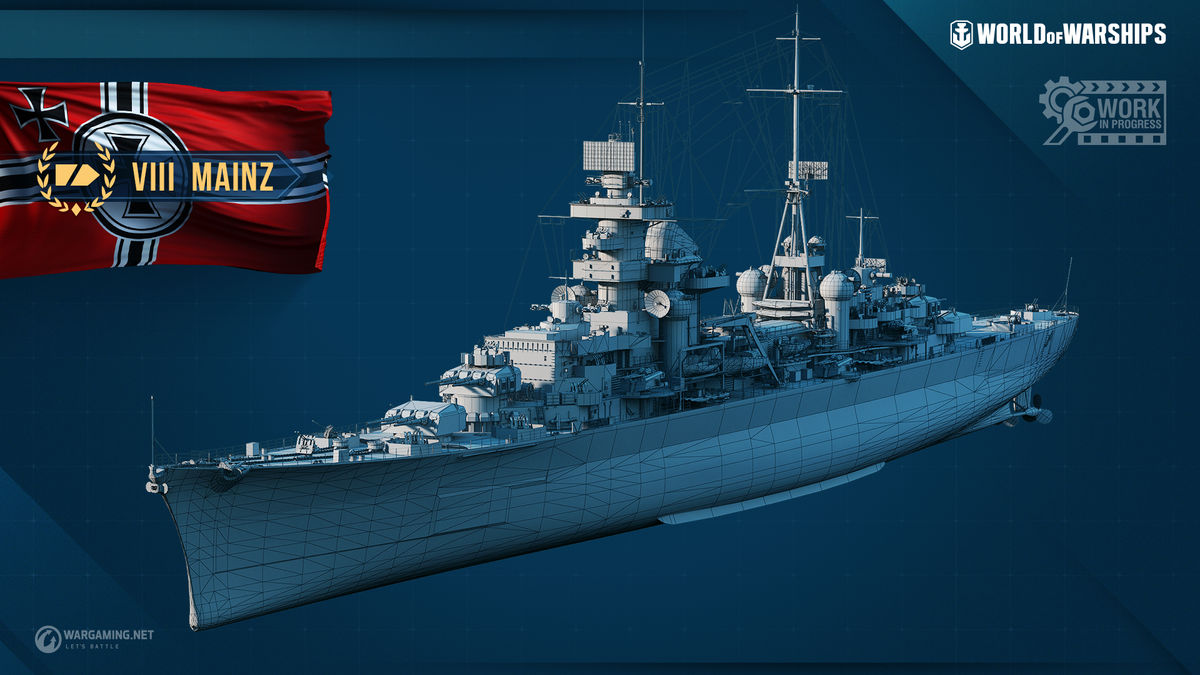 She is armed with 12x150 mm guns in 4 turrets and 4x4 torpedo tubes. The thickness of her armor belt is 80 mm.
Mainz is the original version of the Seydlitz and Lützow cruisers (Admiral Hipper class) as they were planned in the June of 1936. In game, Mainz will have good range and relatively good survivability for a ship armed with 150 mm guns, and will be familiar to players of Nürnberg and Königsberg.
---
Heroic commanders
Günther Lütjens - Kriegsmarine admiral. During World War II he both commanded Scharnhorst and Gneisenau's successful raid in Atlantic, and lead the last operation of the legendary Bismarck. He went down with his ship in May of 1941 fighting the British Royal Navy.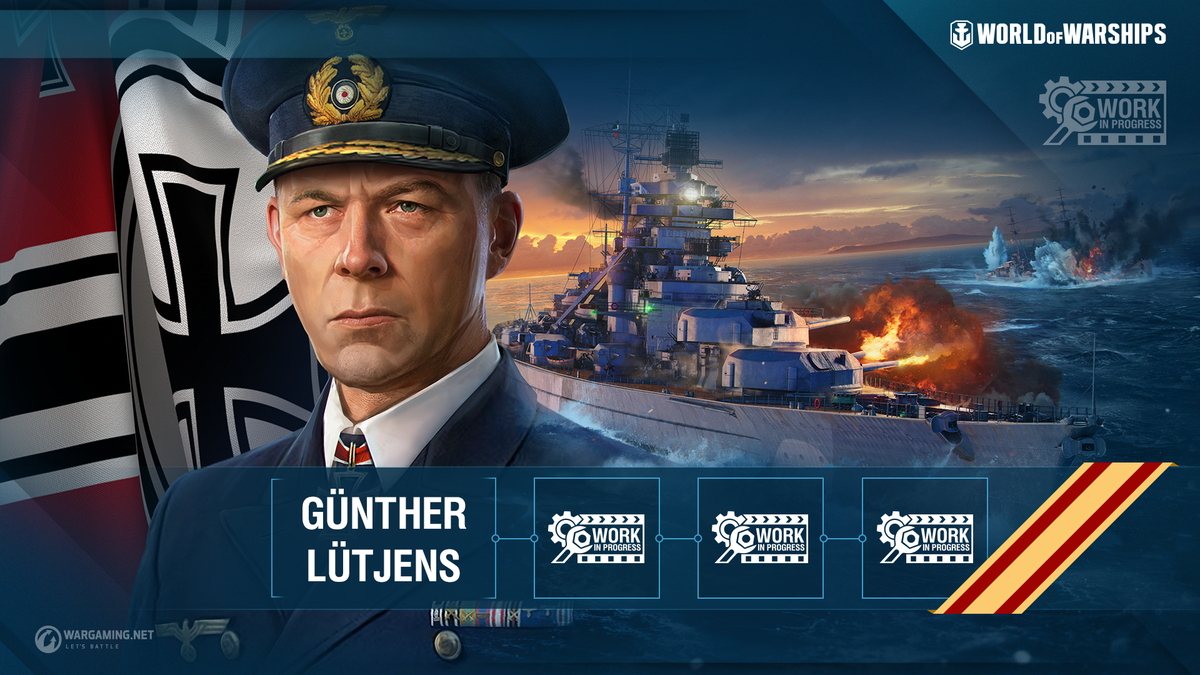 Luigi Sansonetti - admiral of the Regia Marina, later - of the Italian Navy. During World War 2 he commanded a cruiser division and participated in several important battles in the Mediterranean. Later, he was one of Italy's key naval staff officers.
We will share the details about these commanders' traits later in the development blog.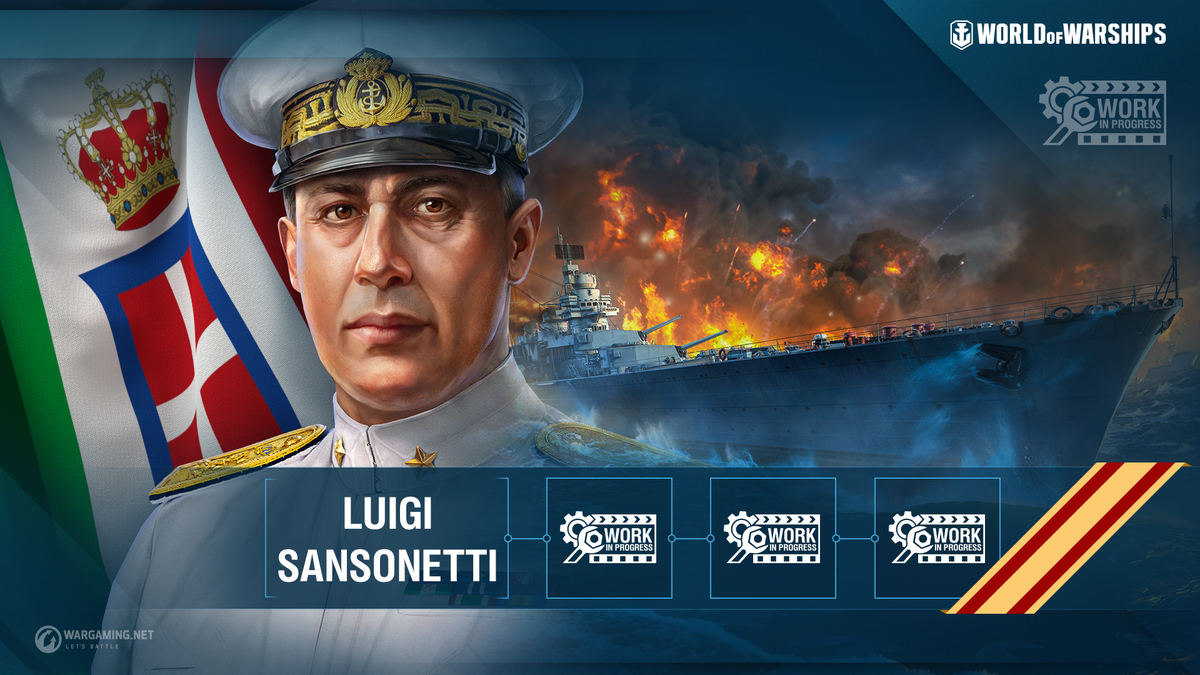 ---
Halloween 2019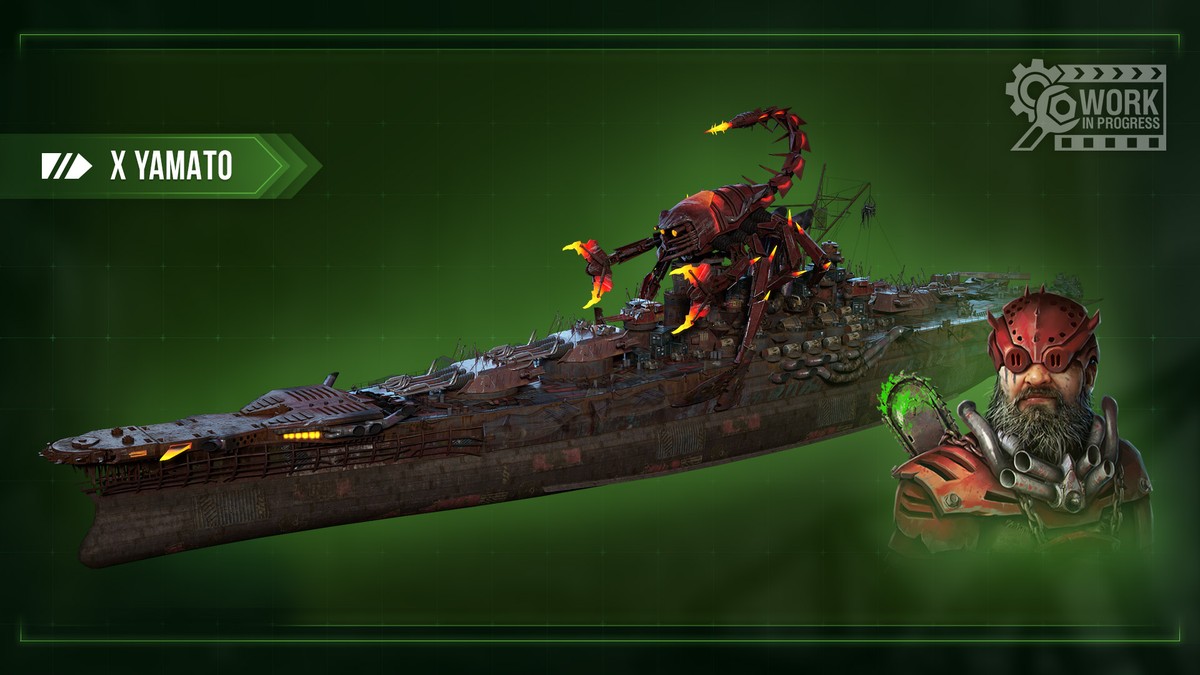 Every autumn we hold a Halloween-themed event, and this year won't be an exception: the story of our fictional world will continue to evolve. Players will be able to enjoy both the familiar Operations and a new PVP game mode. The event –as is tradition– includes new mechanics, which we will present later.
Please note that these are long-term plans and they are subject to change.
---
Keep your eyes on the Portal and the World of Warships Development blog for more information on future developments!
Source: https://worldofwarships.eu/en/news/general-news/games-com-munication/
---