Commanders, the Sixth Season of Clan Battles—codenamed "Neighbors"—is knocking on your doors!
We've changed the rules of this Season to allow a larger number of players to participate in Clan Battles, with teams of six players invited to the fight. All Tier VIII ships are eligible, except for aircraft carriers. Apart from this, each team is restricted to having just one battleship.
Between July 31 – August 14, you'll have an opportunity to redistribute your Commanders' skills for free. Get ready for Clan Battles!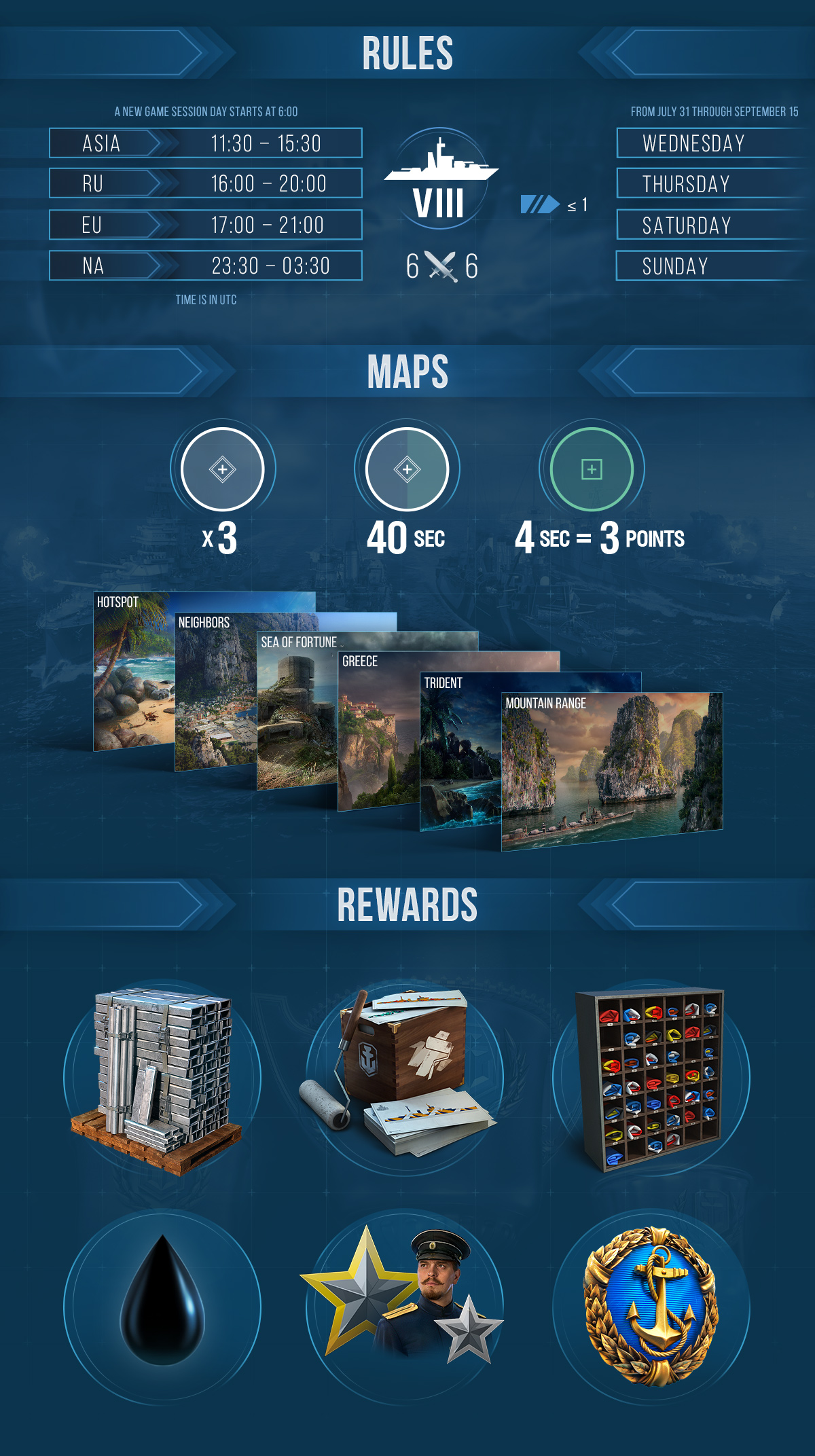 ---
DATES
The new Season of Clan Battles starts on July 31 and ends on September 15, 2019.
Gaming sessions are available on: Wednesday, Thursday, Saturday, and Sunday.
On the days of any update releases, no Clan Battles will be held.
Prime times by realm:
ASIA 13:30 – 17:30 CEST
CIS 18:00 – 22:00 CEST
EU 19:00 – 23:00 CEST
NA 01:30 – 05:30 CEST
As in the Fifth Season, players will enjoy the advantages of cross-server matchmaking.
Clan Commanders can select their preferred prime time for any of the four servers: EU, NA, Asia, or CIS.
If the "standard" prime time of your region happens to be inconvenient for your Clan on a given day, you can find opponents on another server at a more convenient time. The Clan will still receive any rewards due and your accounts will remain on your "native" server.
Source: https://worldofwarships.eu/en/news/general-news/cvc-6/
---