Let's see your war paint!
A new camouflage is making its way into the game. What it ends up looking like depends on you...
Veterans and Shipmates of the Recruiting Station will soon be able to coat their ships in a brand-new camouflage. Do you want to be the one who designs it?
Just fill in a 2048 x 2048 pixel tile with a repeatable pattern that you think best represents the Recruiting Station. We'll shortlist our favorite patterns and these will be put to a public vote. The winning design will be implemented in the game later this year!
Submission deadline: Thu. 06 Feb. 00:59 CET (UTC+1)
Voting begins: Fri. 14 Feb. 15:00 CET (UTC+1)
Voting ends: Tue. 18 Feb. 00:59 CET (UTC+1)
Winners announced: Wed. 19 Feb. 15:00 CET (UTC+1)
Prizes credited by: Sat. 22 Feb. 00:59 CET (UTC+1)
---
Contest details
The rules of submission are different from most other Camouflage Design Contests we've run in the past. Since we're looking for an expendable camouflage that can be used on any ship—as opposed to a permanent camouflage for a specific ship—all we need is a tile with a repeatable design.
Looking for inspiration? Check out the results of our last Camouflage Competition!
Design your own camouflage within a 2048 x 2048 pixel tile.
Your design can use no more than 4 different colors.
Your design should be a repeating pattern (see example below).
Any method of creation is allowed (digital, printed template with hand-drawn camouflage and then scanned, etc.), but a digital method is recommended due to the difficulty of creating a repeating pattern by hand.
The World of Warships team will select their favorite designs based on their quality, originality, and compatibility with World of Warships and the Recruiting Station.
The winning camouflage will be obtainable later in 2020.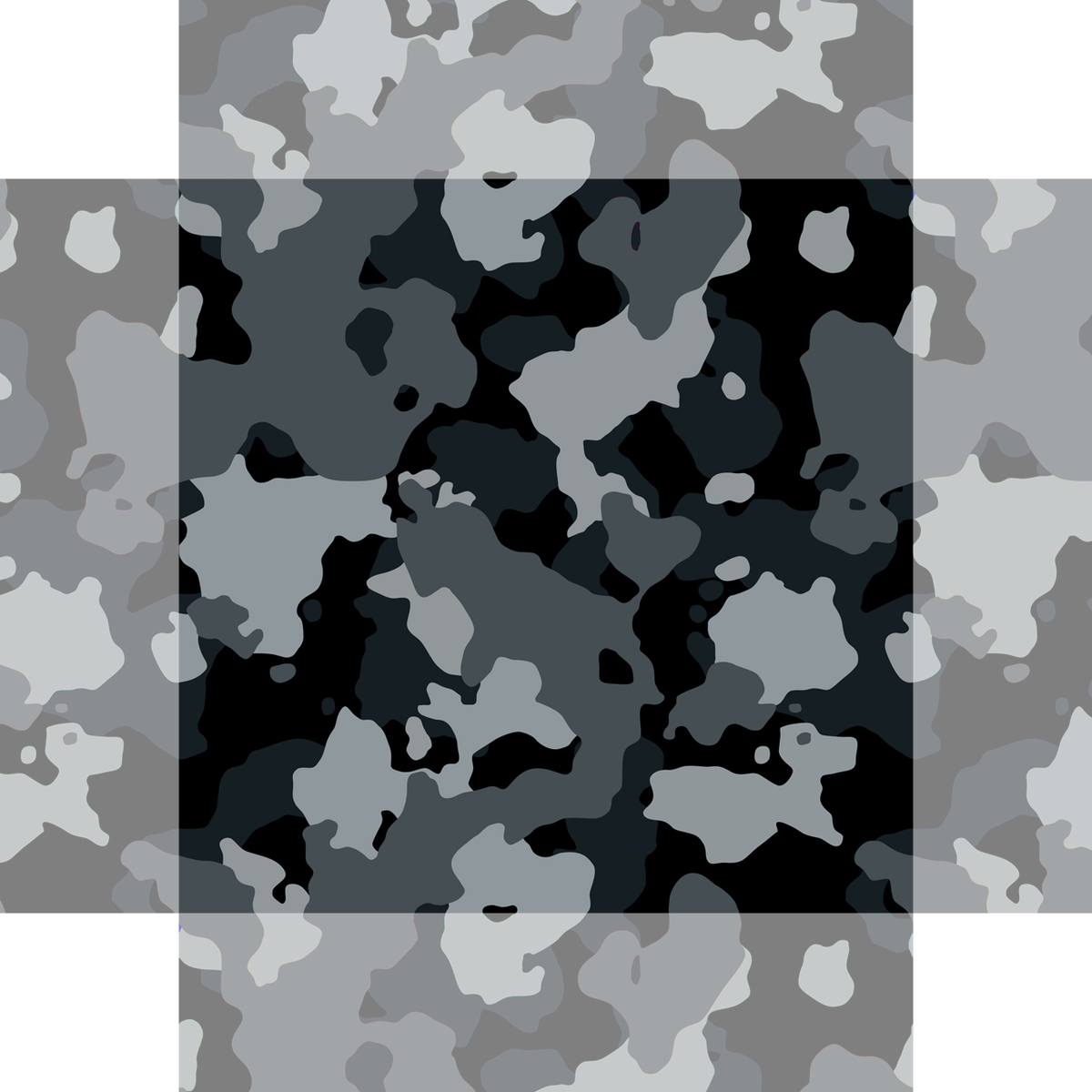 Example of a repeating camouflage pattern
If your submission is not exactly symmetrical in its repeating pattern, don't worry! If you win, our art team will make the necessary adjustments to make it fit the game.
Please note:as a general rule, if there is any sort of writing in your design, your chances of being picked will go down.
---
In case you missed it...
---
Rules
All submissions should be created specifically for this contest and made during the contest period.
You can submit as many designs as you want, but only one submission per post.
You may not use any existing artwork in your submission.
Your submission may not be based on any existing intellectual property not owned by Wargaming.net.
All submissions must conform to our game rules, terms of service, EULA and any other service usage agreements specified by Wargaming.net.
---
Prizes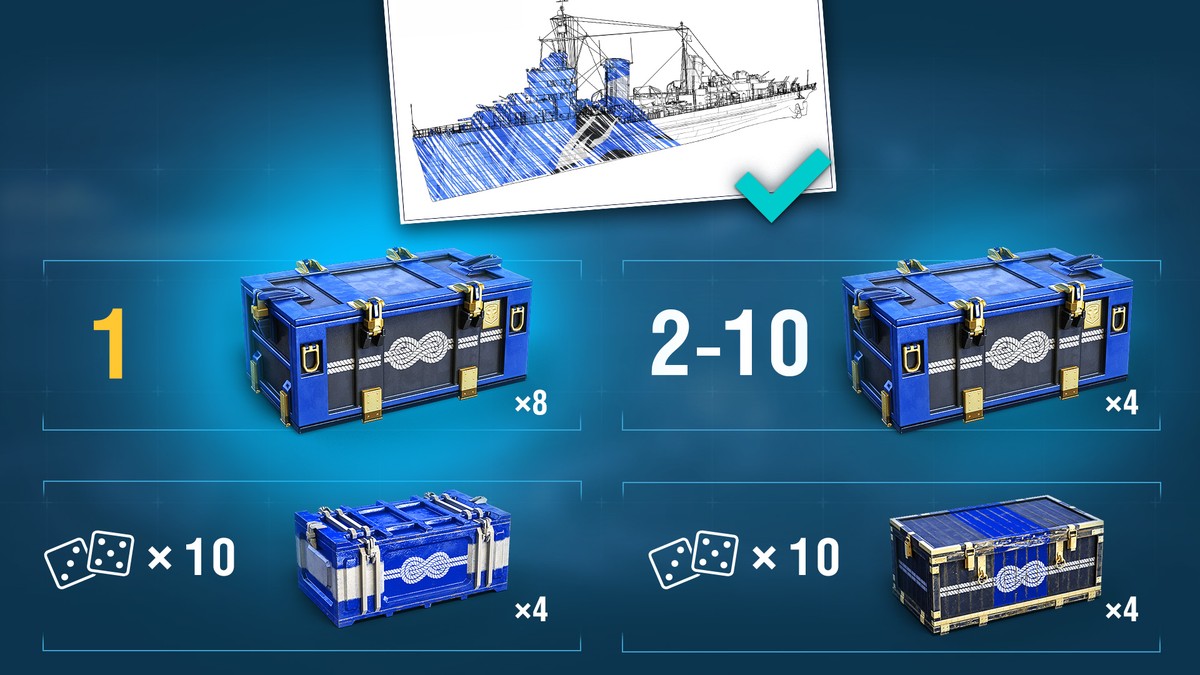 Recruiting Station containers have a chance of dropping on of the following rewards:
Please note: only one prize will be given away per person.
---
How to participate
Once your 2048 x 2048 pixel tile is complete, it is time to submit!
Click the button below and submit your creation via the Forum topic.
Your post must include both your in-game nickname and the server that you play on (EU, CIS, NA, or Asia)
Action Stations!
Source: https://worldofwarships.eu/en/news/sales-and-events/recruiting-station-camo-contest/
---