History
According to the Washington Naval Treaty of 1922, the ratio of battleship fleets of the U.S.; Great Britain; and Japan was fixed at 15:15:9 units respectively. Being unable to achieve numerical superiority over their possible adversaries, the Japanese admirals staked their plans on the qualitative superiority of their ships in accordance with their "decisive battle" doctrine.
The doctrine presupposed that the outcome of a war would be decided after the main enemy forces had been defeated in a general engagement of battleship fleets. Confidence in the success of this plan was based on their experience of previous wars, including the Russo-Japanese War. Admiral Yamamoto Isoroku, and other high-ranking officers who opposed the idea of placing faith in battleships in the future war, found themselves outnumbered.
The Japanese High Command expected that their "super-battleship" would surpass all the existing counterparts in terms of firepower and survivability. The first projects for a ship like this were prepared in the late 1920s. All of them surpassed the treaty displacement of 35,000 tons, and had powerful armor and gun calibers that varied in size from 410 to 510 mm.
In 1934, the Japanese High Command secretely decided to renounce the treaty's restrictions and develop a project that would definitely be superior to any foreign counterpart. They counted on the assumption that the United States' ability to build battleships would be limited by the width of the Panama Canal.
One of those projects—A-140J-3—preceded the Yamato-class battleships. It was recreated in World of Warships under the name IX Hizen. Her main feature is a powerful main battery comprising twelve 410 mm guns installed in four triple turrets.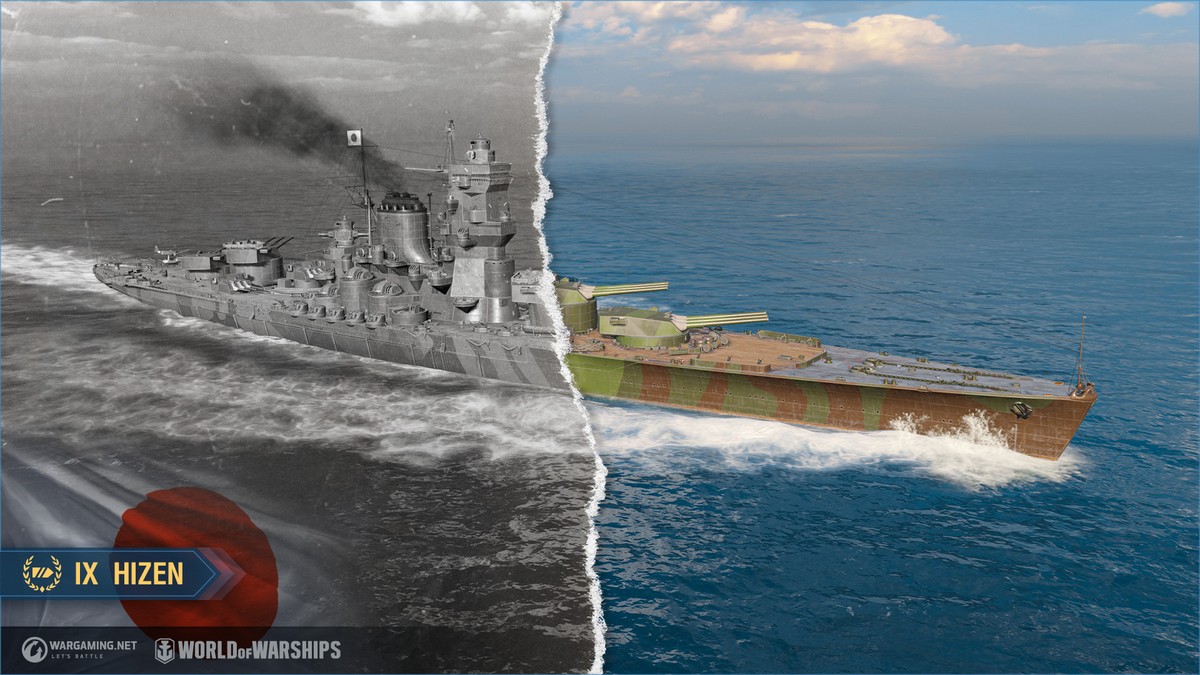 Modeling the Ship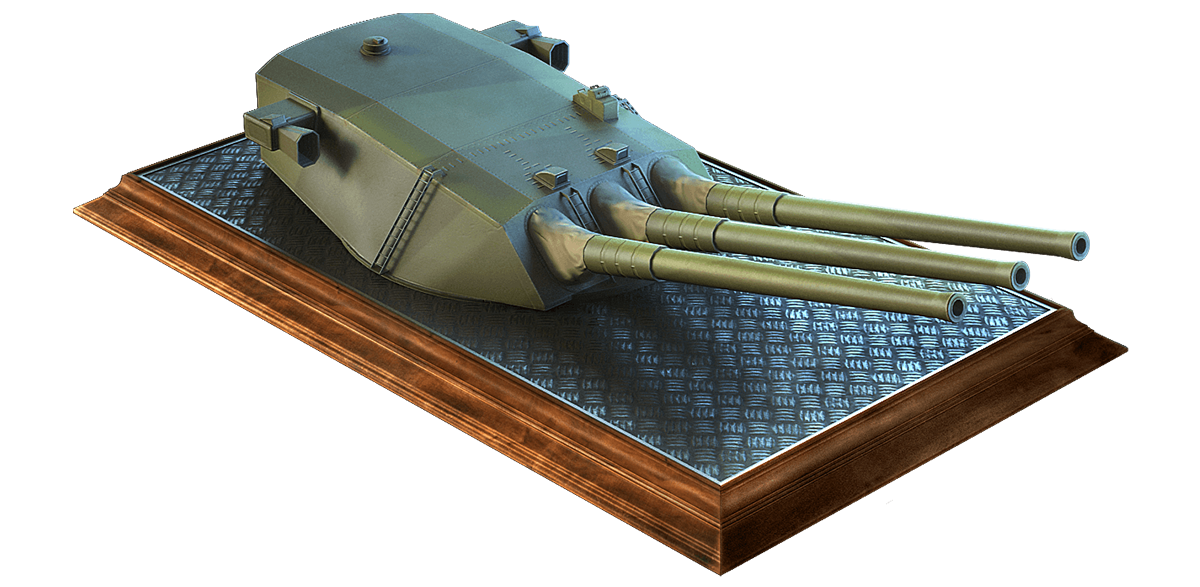 Main battery: twelve 10th Year Type 410 mm/50 guns in four turrets.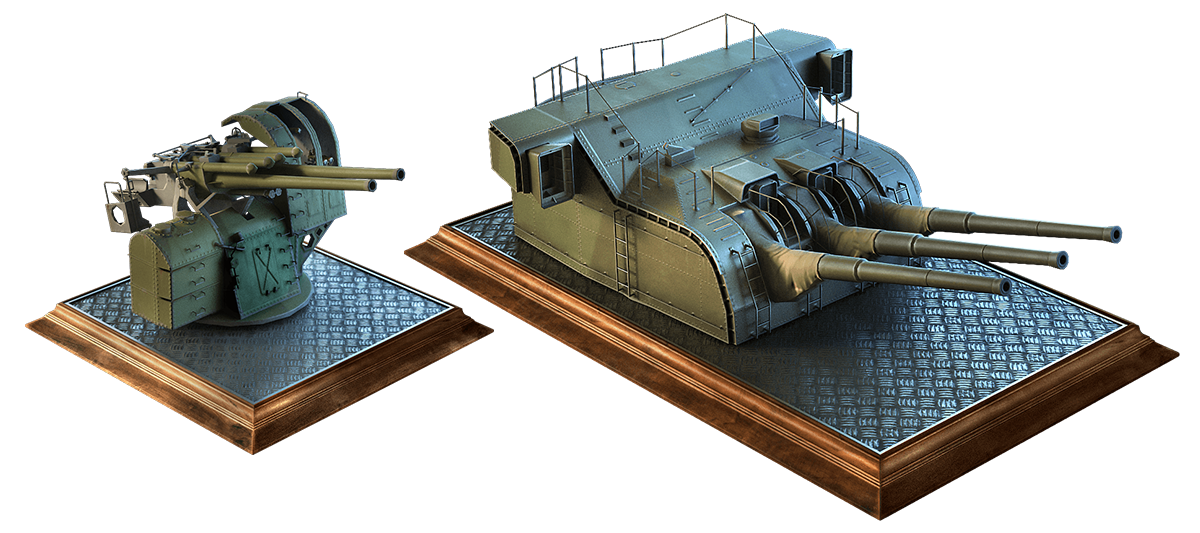 Dual-purpose battery: sixteen Type89 127 mm/40 guns; nine 3rd Year Type 155 mm/60 guns.

Anti-Aircraft Guns: 36 Type 96 Triple 25 mm/60 anti-aircraft cannons; 66 Type 96 25 mm/60 anti-aircraft cannons.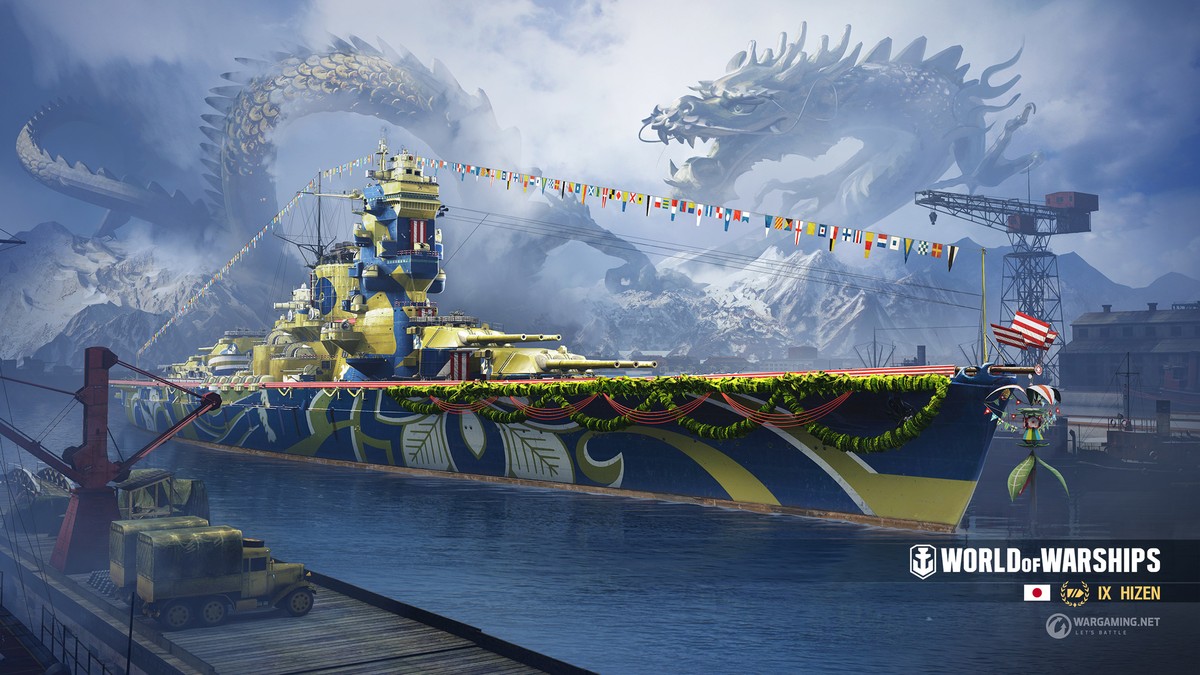 Commanding Hizen
Commander with 10 skill points
Priority Target
Adrenaline Rush
Superintendent
Concealment Expert
Commander with 19 skill points
Priority Target
Adrenaline Rush
Superintendent
Concealment Expert
Fire Prevention
Basics of Survivability
Expert Marksman
Upgrades
Main Armaments Modification 1
Damage Control System Modification 1
Aiming Systems Modification 1
Damage Control System Modification 2
Concealment System Modification 1
Main Battery Modification 3
Key Features
Twelve 410 mm guns placed in four turrets.
Numerous guns and good accuracy allow her to inflict high damage per salvo.
She earns more credits per battle, and her permanent camouflage adds a 100% XP bonus per battle and reduces the cost of the ship's post-battle service by 20%.
IX Hizen can be obtained by completing all 26 shipbuilding phases at the Dockyard. They can be completed by progressing through the Dockyard combat missions, or by spending doubloons. The combat missions can be completed within two updates—0.9.12 and 0.10.0. Until the end of Update 0.10.1, you will still be able to complete them by spending doubloons. In total, you can pass through 22 out of 26 shipbuilding phases by progressing through Dockyard combat missions. At least four phases need to be completed in exchange for doubloons.
Source: https://worldofwarships.eu/en/news/history/armada-hizen/
---