History
Superdreadnought California was the first of a pair of Tennessee-class battleships to be laid down in October 1916. This project was originally an enhanced design of a series of "standard" American battleships that were constructed between the 1910s and early 1920s. The ship differed from the class that preceded her—the New Mexico class—in that she had a reinforced anti-torpedo protection system. During the course of her construction, the elevation angles of the main battery guns were increased in order to increase her firing range—experience gained during the Battle of Jutland had demonstrated that battleship dueling distances were gradually increasing.
California saw relatively peaceful service in the two decades after she was commissioned in 1921, mostly conducting exercises and sailing on representative cruises to American ports and abroad. That peace was shattered in the morning of December 7, 1941, when Japanese dive and torpedo bombers sank the battleship at her mooring in Pearl Harbor. Several months later, the warship was recovered from the shallow seafloor. The process of repairing and upgrading her went on for two years. As a result, the ship that returned to service in May 1944 was different from the original in almost all but her engines and main battery. California's hull had her bulges widened to drastically improve torpedo protection. Her horizontal armor was significantly reinforced and her superstructures were completely reworked. The ship also received new fire control and radio detection systems. The upgraded ship featured new dual-purpose guns placed in turrets, as well as advanced anti-aircraft armament.
The fully reworked and repaired battleship took part in capturing the Mariana Islands and provided support for landing operations in Guam and the Tinian Islands. During the Battle of Leyte Gulf in October 1944, California participated in the Battle of Surigao Strait, where she fired a total of 63 shells towards her main target—the Japanese Fusō−class battleship Yamashiro. In January 1945, she provided support for the landing of American troops in the Philippines, and in June and July of the same year she shelled Okinawa. After the end of World War II, the battleship remained in service until 1947, when she was decommissioned from the Navy. In 1959, the ship was scrapped for metal.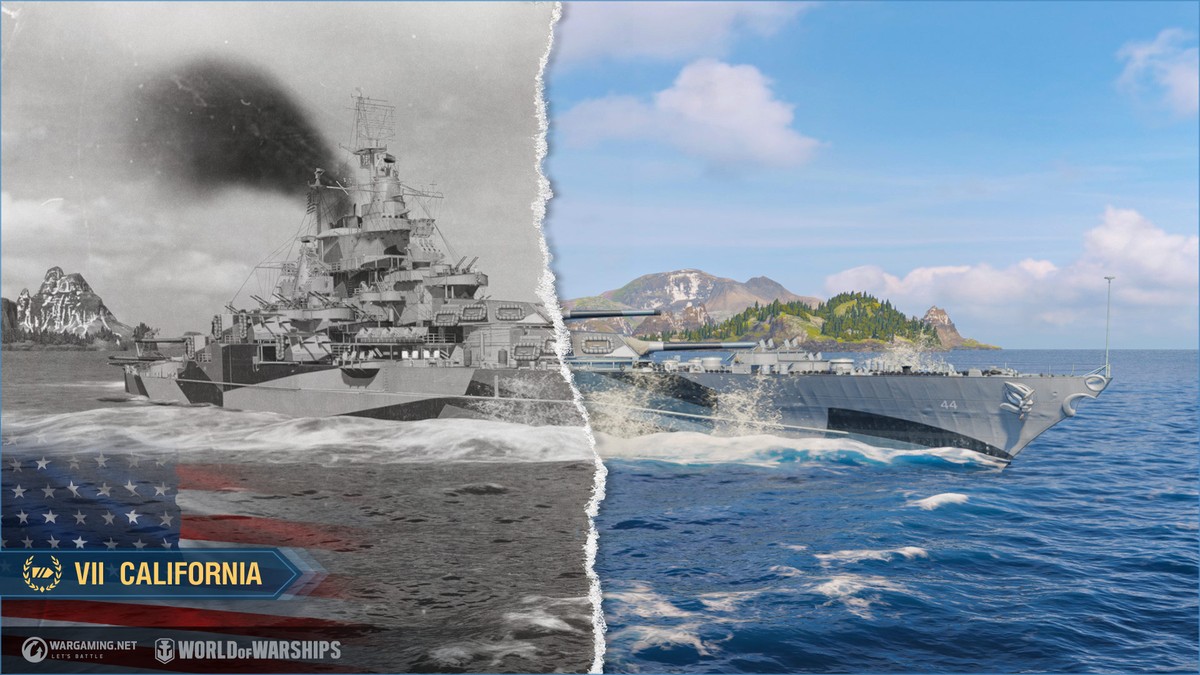 Modeling the Ship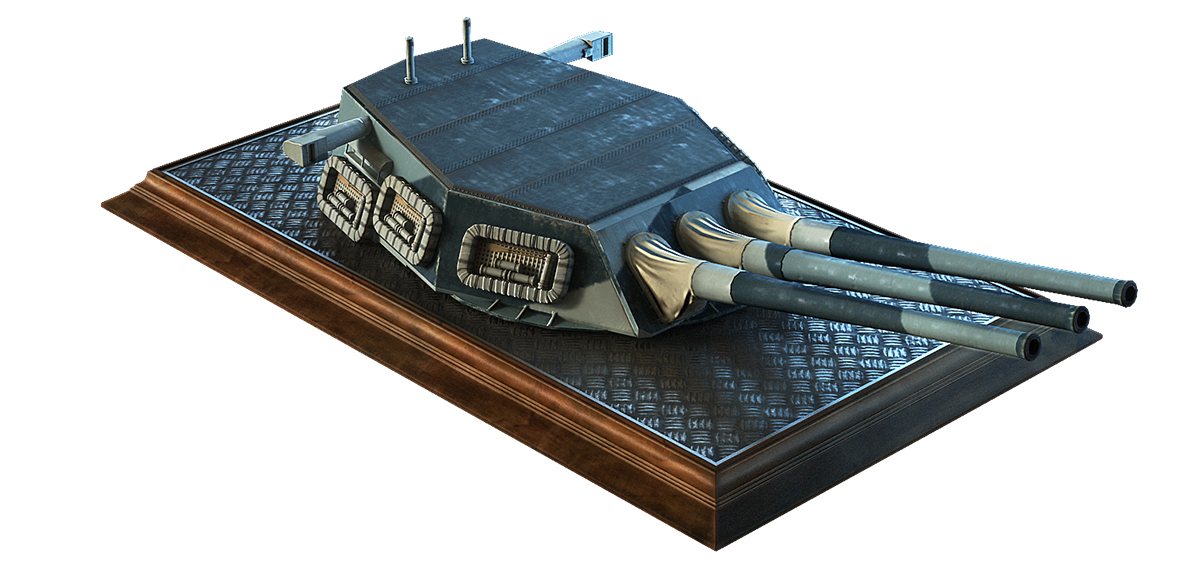 Main battery: twelve 356 mm/50 Mark 7 guns placed in four triple turrets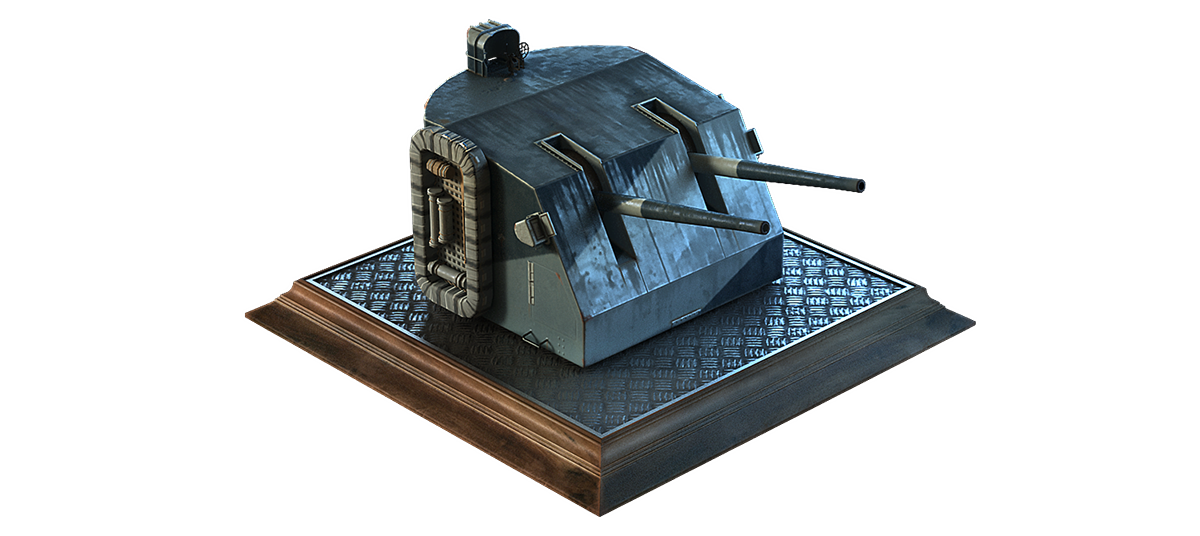 Dual-purpose armament: sixteen 127 mm/38 Mark 12 guns placed in eight twin-gun turrets

Anti-aircraft armament: fifty-six 40 mm AA Bofors guns placed in quadruple mounts, eighty-two 20 mm Oerlikon auto-cannons placed in twin mounts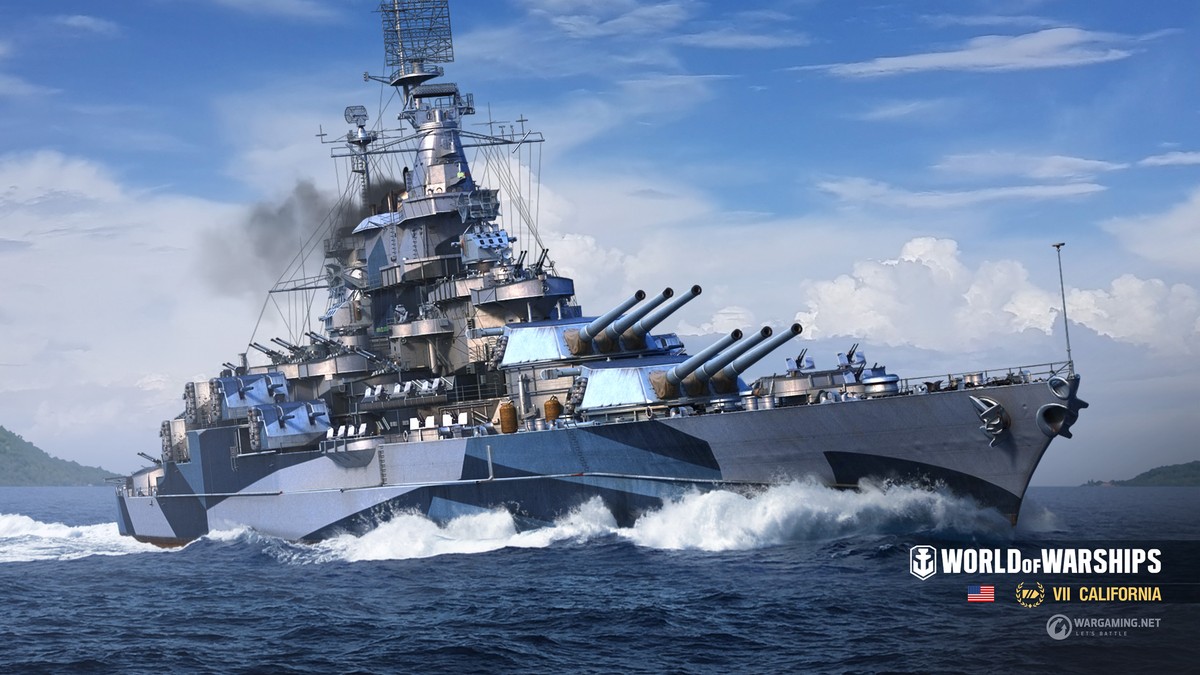 Commanding California
Commander with 10 skill points
Priority Target
Adrenaline Rush
Superintendent
Concealment Expert
Commander with 19 skill points
Priority Target
Adrenaline Rush
Superintendent
Concealment Expert
Fire Prevention
Basics of Survivability
Expert Marksman
Upgrades
Main Armaments Modification 1
Damage Control System Modification 1
Main Battery Modification 2
Damage Control System Modification 2
Key Features
Twelve 356 mm guns placed in four turrets. Despite her large number of guns, the shells she fires don't inflict a great deal of damage.
The Spotting Aircraft consumable and Artillery Plotting Room Modification 1 upgrade will allow you to further extend the 19.9 km firing range of the battleship's artillery.
Numerous anti-aircraft guns provide good protection against air attacks for her tier.
The ship boasts good armor protection, but has low speed of 20.5 knots. Her armor is 457 mm at its thickest point.
Good concealment for a battleship. Detectability range by sea—13.1 km.
She earns more credits per battle, and her permanent camouflage adds a 50% XP bonus per battle and reduces the cost of the ship's post-battle service by 10%.
---