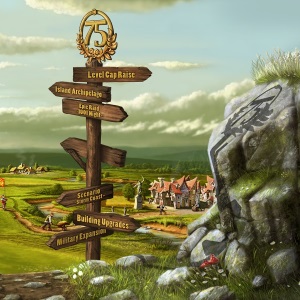 Flash News - the way of broadcasting without hassle. Settle down for more! (see what I did here?:P)
Another part of Dev's Diary has been published on official game forums:
With one of the upcoming new game versions, the previously announced XXL pack will become available. It's planned to deploy the new version on the live servers end of September / early October.
STORM RECOVERY SCENARIO
Description - An anxious villager approaches the player asking for help. There was a serious storm on their island and the island's residents need help in rebuilding the village.

The scenario can be found by conducting a very long adventure search.

Key facts:
Level 50+ feature
Puzzle challenge
Difficulty: 10+
Buff Scenario
Fail conditions
More info - click on this link.


[pic & info source: settlers online forum]
---