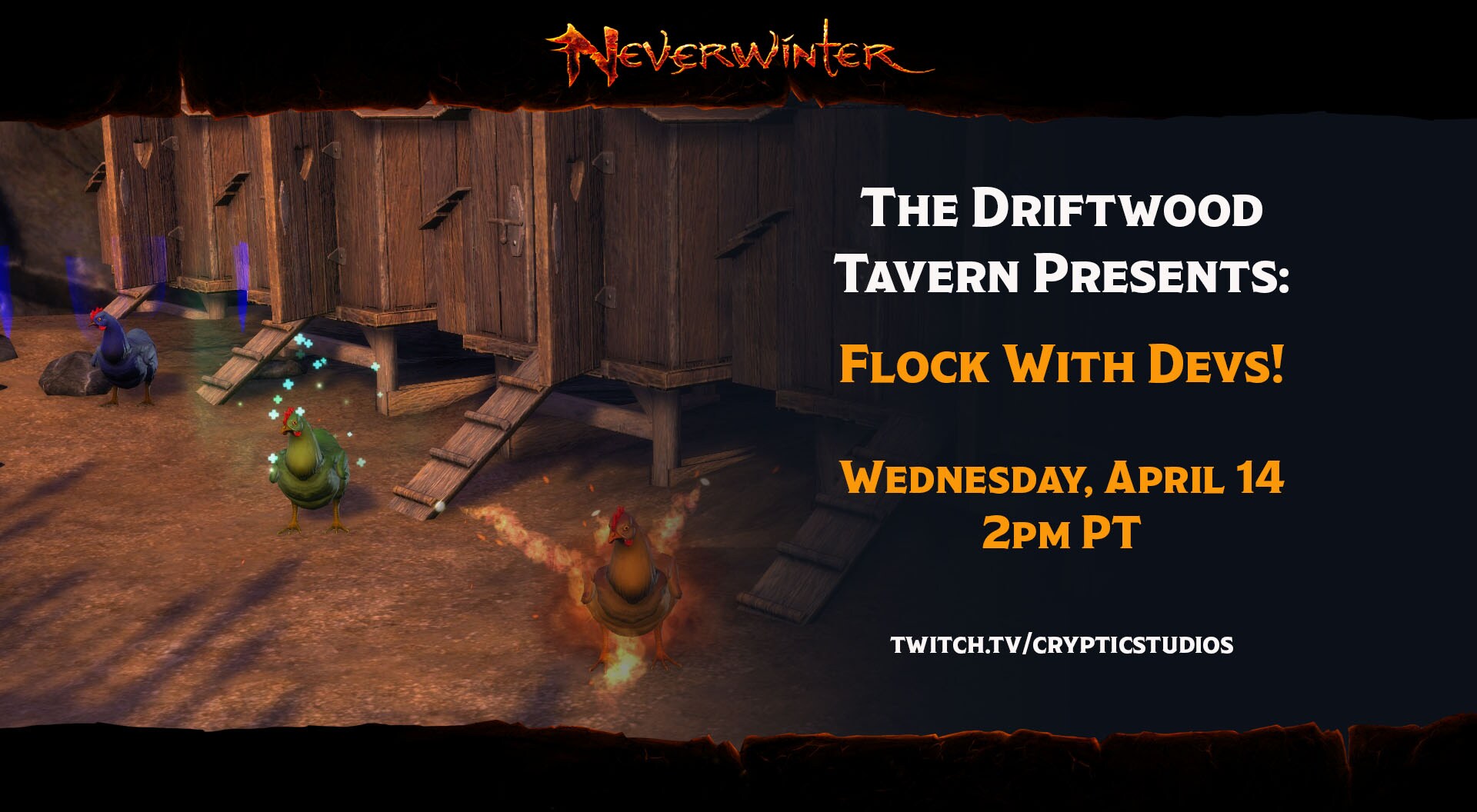 Enjoy some fowl fun before this event flies the coop! On Wednesday, April 14, members of the Neverwinter team will be on PC (Dragon) to play through some chicken PvP! Join us to team up or face off with the Devs!
When: Wednesday, April 14 at 2pm PT (when is this for me?)
Where: twitch.tv/crypticstudios
Why: Cluck!
---
Source: https://www.arcgames.com/en/games/neverwinter/news/detail/11486793-the-driftwood-tavern-presents-april-14%21
---