Greetings Adventurers!

For the next week, a new heartfelt Zen Bundle is available for purchase! The Heartfelt Pack of Love contains the following:
5000 Zen
Looking for Love in-game title
Butterfly Bilethorn Enchantment, Rank 9 (Account bound)
Lovely Emperor Beetle Legendary Mount (Account bound and account claimable)

Unpack the love starting Thursday, February 11
Pack it up on Thursday, February 18
The Pack can be purchased in the following places: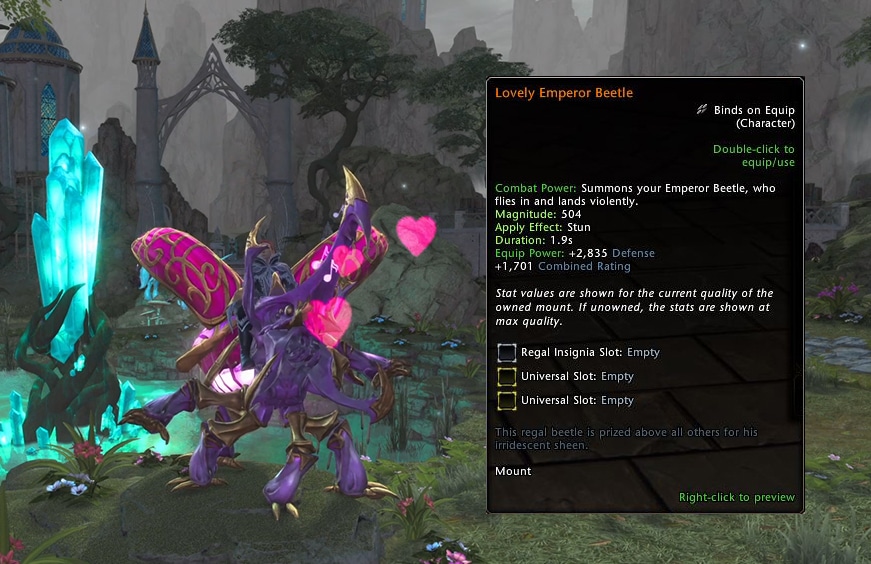 Note: Zen is applied immediately upon purchase. Items are claimed from the Reward Claims Agent.
Source: https://www.arcgames.com/en/games/neverwinter/news/detail/11484023-heartfelt-pack-of-love%21
---