Update: V5.1.0 Angel's Carnival theme features, Reset First Recharge gift pack, New VIP Gift, Gem Bonus and Conquest Assistant
Greetings from Grace Continent! New Version 5.1.0 is coming! In this update, we improved the VIP Gifts and the first recharge gift pack; and added New Outfits, Wings and Mount to celebrate Angel's Carnival. In addition, we added some new features in Conquest and Equipment Socket.
The servers will disconnect at around 2:35 A.M. May. 7th (EST) for the update. Sorry for any inconvenience this may cause. Check below for more details.
Update Time: May 7th
New Version: V5.1.0
Estimated Update Time (server time):
- PST Servers: 11:35 PM May 6th.
- EST Servers: 2:35 AM May 7th.
- EU Servers: 6:35 AM May 7th.
- HKT Servers: 14:35 PM May 7th.
>>VIP gifts improvement:
Good news for our VIP players! We refreshed the VIP gift purchase from VIP1 to VIP6, and improve the VIP Gifts. VIP players can re-buy these VIP discount gifs after this update. More important, our VIP players can claim the first recharge gift pack (Omen shards) again for totally FREE!
TIPS: do the first recharge before this update, you can claim the first recharge gift pack after your First recharge and claim the gift pack again after the update!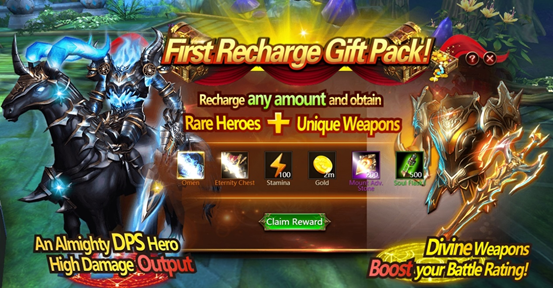 >>New Feature:
>Gem Bonus
In this update, we added Gem Bonus, players can get Gem Bonus when socket gems on a piece of equipment. The total unlock level is based on the gems' level. If players have higher level of Gems, they can get more Gem Bonus in Equipment.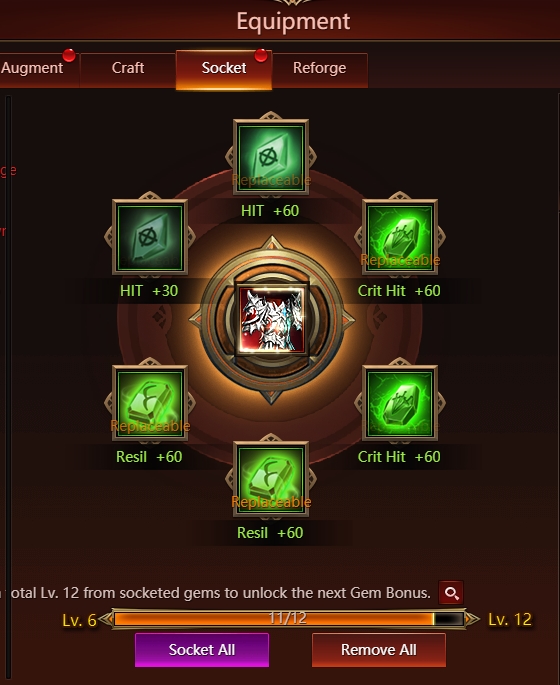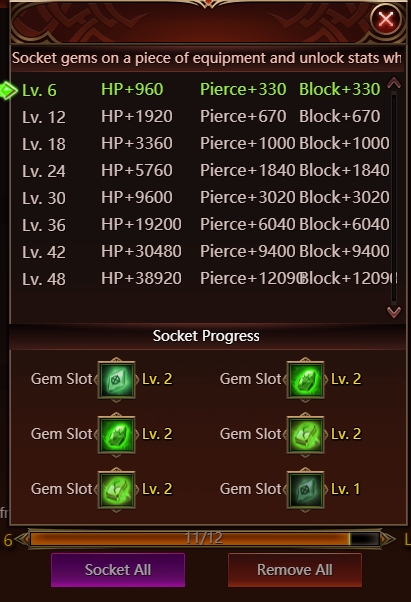 >Conquest Assistant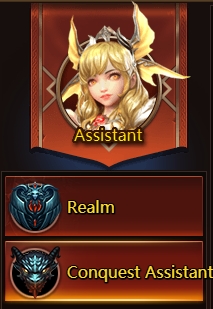 We added Conquest Assistant in Conquest, players can set up the opening numbers Flora and Victory Chest in Assistant. Players can save a lot of time by using Conquest Assistant.
>>New Outfits: Sweet Dreams:
>In this update, we added new Outfits Sweet Dreams to celebrate Angel's Carnival, when you unlock the Head, it can bring you over 28K BR, include HP 13K, ATK 3K, DEF 2K; and the outfit can bring you over 42K BR, which includes HP 19K, ATK 5K, DEF 3K.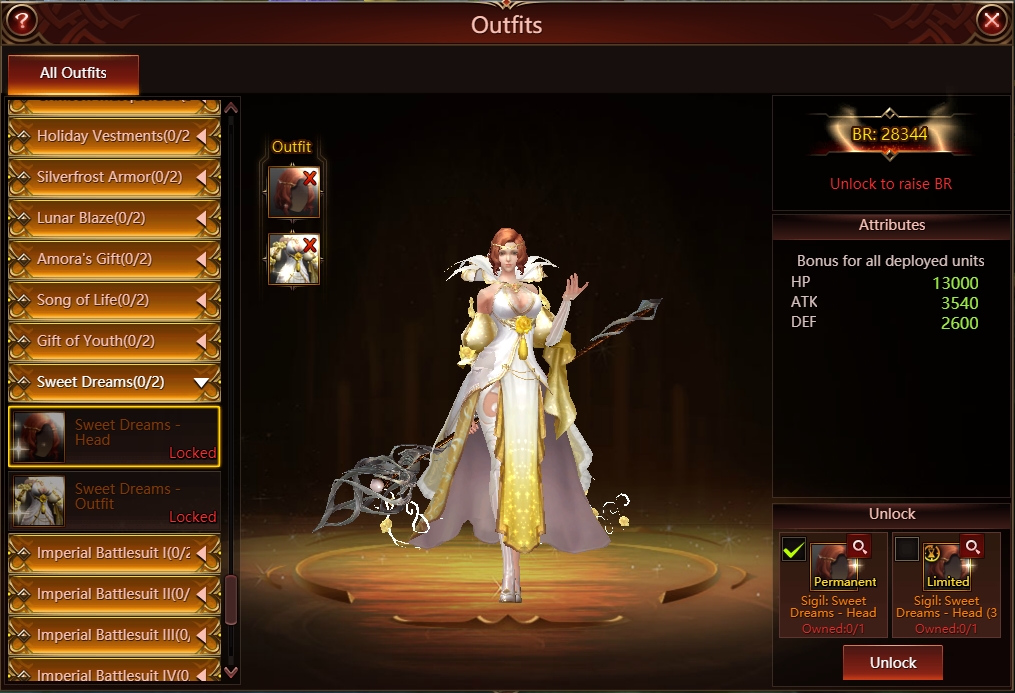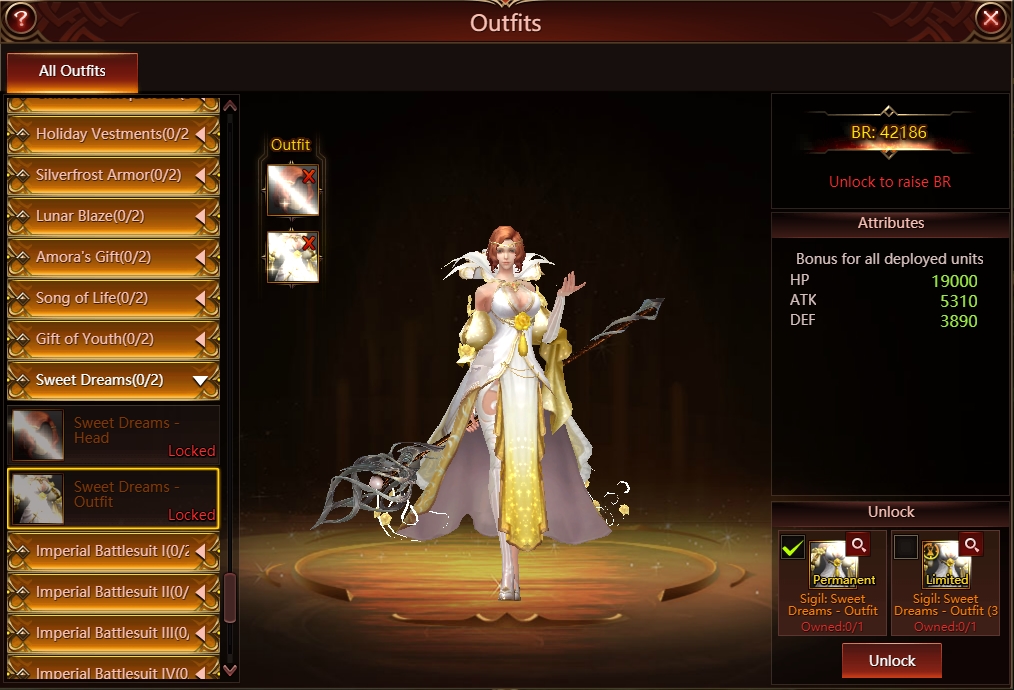 >>New Companion: Flame Falcon
In this update, the new Legendary AOE ATK companion Flame Falcon was added in the companion gallery. Players can purchase Flame Falcon shards in Luminaries shop.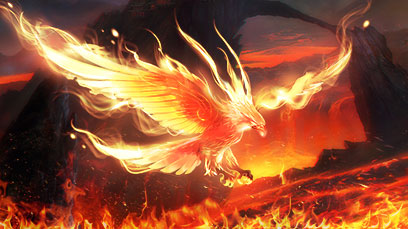 >>About Chess Hero:
The daily First win was added in Chess Hero rewards.
>>Some improvements:
New theme loading picture; Deleted Easter theme elements; Marks on Time limited resources.
---