Greetings from Divine Continent!New version V4.5.0 is coming! Brand new Chain Reaction will bring you a large amount of BR if you unlock Relics and augmented them! Besides. Updated Guild War 2.0 added 4 more maps, Season Chest and battle collision scenes in Results, and added more rights for guild leader and the deputy. The servers will be going offline starting around 2:35 A.M. EST on March 26th to apply the newest game update. Sorry for any inconvenience this may cause. Without further ado, let's take a look at what's new!
Update Time: March 26thNew Version: V4.5.0
Estimated Update Time (server time):- PST Servers: 11:35 PM March 25th- EST Servers: 2:35 AM March 26th- EU Servers: 07:35 March 26th- HKT Servers: 14:35 March 26th
Relic Chain Reaction
The Relic Chain Reaction added in the new version is a new feature that enhanced the whole Relic system and directly brought BR adding benefits to players.
1. How to get it?
Click Relic – Choose Relic Chain Reaction on the interface – Activate the Relic Gallery when you meet the requirement.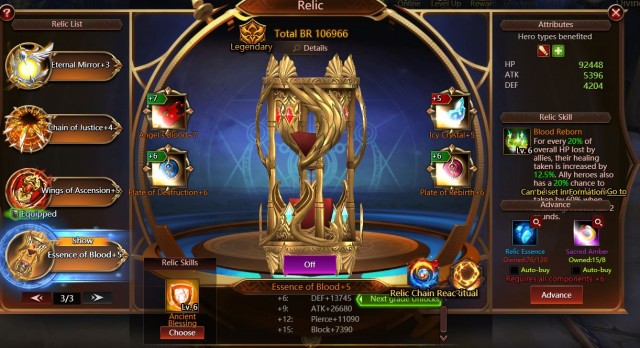 2. Why I need it?
During the battle, ATK and HEAL Relic may bring more value. In Relic Chain Reaction, however, all types of Relics can be bonded 2 by 2 and directly added BR (HP+ATK+DEF) to you!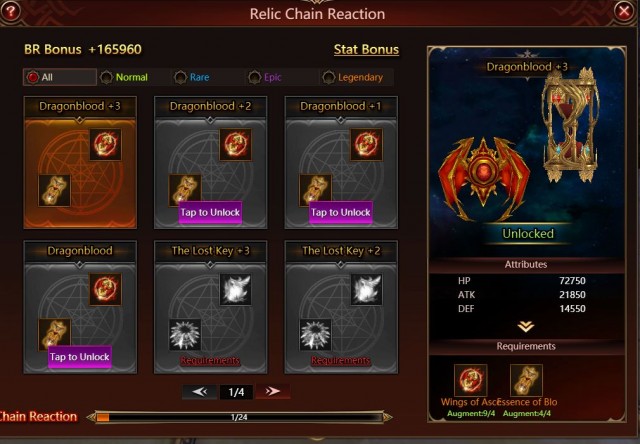 3. How to be stronger?If you want to add more BR and attribute, augmenting your Relics are necessary. More Stars you augmented, more Relic Gallery you can activate, and then a large AMOUNT of BR and more Attributes you will get.
Guild War 2.0>>What's new in Guild War 2.0:
--Added 3 new maps (Display randomly)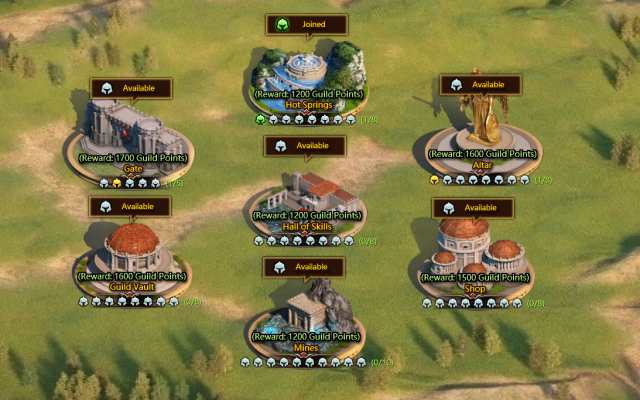 --Added Season Chest. Players will get different points according to the Battle Results, Season Chest Level is determined by Total Guild Points.--Guild leader and deputy guild leader can adjust formation.
Please note that the above content might be adjusted due to last minute development changes. Final updates will be determined in-game.
---