Update: V4.3.0 New Mythic Hero Athena and adjusted Hero Empower
In new version V4.3.0, we added new Mythic Hero—Athena, adjusted Hero Empower and Awaken and Skills and some improvements. The servers will be going offline starting around 1:35 A.M. EST on March 12nd to apply the newest game update. Sorry for any inconvenience this may cause. Please check below for more details.
Update Time: March 12nd New Version: V4.3.0
Estimated Update Time (server time):- PST Servers: 11:35 PM March 11th- EST Servers: 2:35 AM March 12th- EU Servers: 07:35 March 12th- HKT Servers: 14:35 March 12th
What's New
1. New Mythic Hero: Athena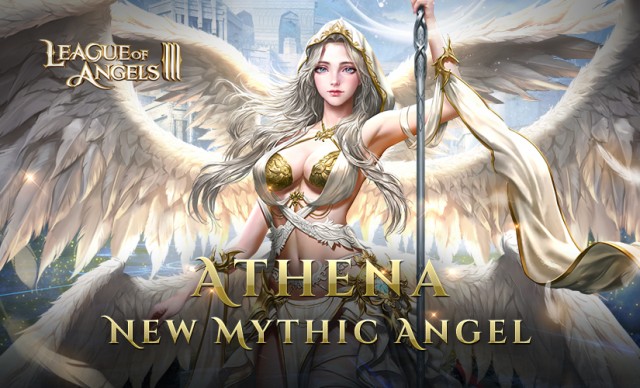 2. Castle Raiders Deleted wrong quizzes in Castle Raiders
Hero Empower 1. Adjusted Mythic Hero Initial Rage
>> Initial Rage + 20 requirement changed from Empower Lv. 3 to Empower Lv. 2

>> Initial Rage + 30 requirement changed from Empower Lv. 7 to Empower Lv. 5

2. Added enhanced Bonus for Victoria>>Added more HP when reaching Empower Lv. 4
>>Added more DEF when reaching Empower Lv. 8
Hero Awaken and Skills
>>Adjusted all heroes Awaken and Skill level

Improvements 1. After unlocking hero empower Level 4 or 8. The color will change in all game interfaces.2. Clarified the description for Elite Recruit rules: Your first 30 Elite Recruitment attempts each week can be done with Diamonds or Topaz. Afterwards, only Topaz can be used for Elite Recruitment.
3. During the Initial Stage, when players challenging the Boss's clone, only Simple Battle is applicable.
Please note that the above content might be adjusted due to last minute development changes. Final updates will be determined in-game.
Source: https://loa3.gtarcade.com/updates/18529.html
---