Update: V4.2.0 Improved X-Server Hero League and New items
In new versionV.2.0 we made some improvements for X-Server Hero League and added new Relic, Wing, Outfit and Mount. The servers will be going offline starting around 1:35 A.M. EST on March 5th to apply the newest game update. Sorry for any inconvenience this may cause. Please check below for more details.
Update Time: March 5thNew Version: V4.2.0
Estimated Update Time (server time):- PST Servers: 10:35 PM March 4th- EST Servers: 1:35 AM March 5th- EU Servers: 07:35 March 5th- HKT Servers: 14:35 March 5h
X-Server Hero League>>Players in the round of 32 will advance to the Elimination.>>Improved Bet section (Candidates added to 32).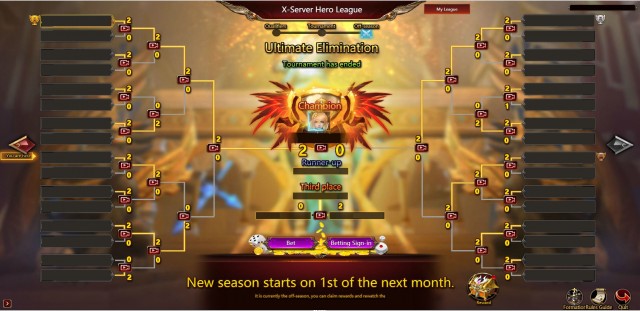 >>Added Hall of Fame and Salute feature
After entering the Hall of Fame, click Salute and your character will automatically go to Everlast and salute the Champions of X-Server Hero League and Ultimate Hero League.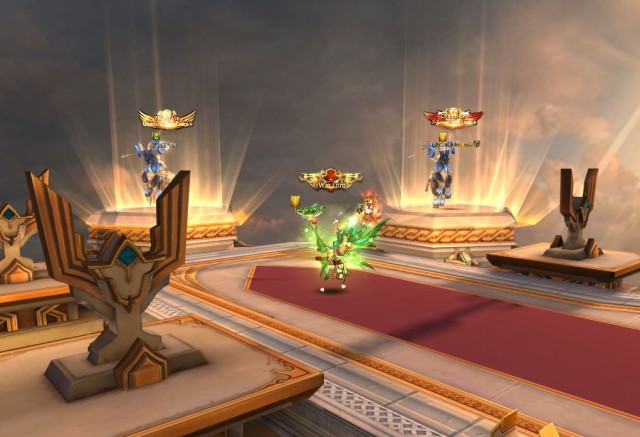 New Items
>>New Legendary Relic: Essence of Blood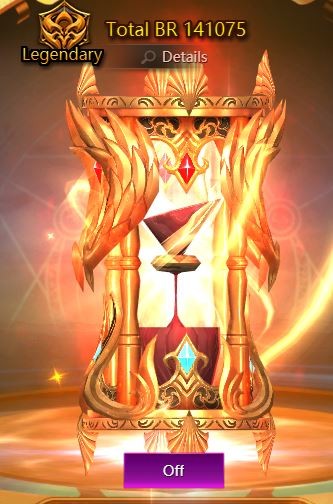 >>New Wing: Wings of the Fae>>New Outfit: Song of Life>>New Mount: Seat of Fortune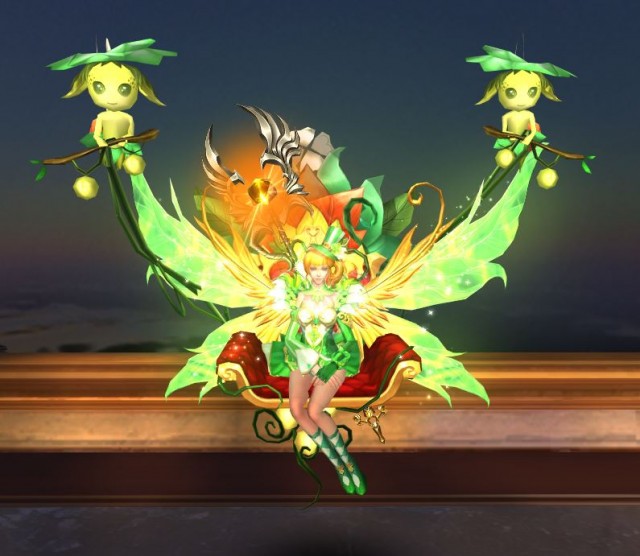 >>New Loading screen
Special St. Patrick's Day themed loading screen has been added.
>>Angel ofFortuneYou can customize your play times or choose the MAX time.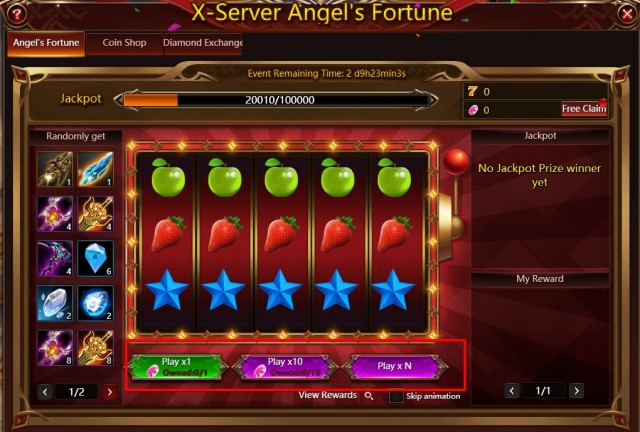 Improvements:
--Fixed an issue that prevented players from doing EXP Cycle Quests after reaching Lv. 65--Fixed an issue where the reward window covered the close button in some menus.
--Added a description in Hero Advance to clarify that Stage Bonus effects only apply to the total Advance attribute bonus.
Please note that the above content might be adjusted due to lastminute development changes. Final updates will be determined in-game.
Source: https://loa3.gtarcade.com/updates/18503.html
---