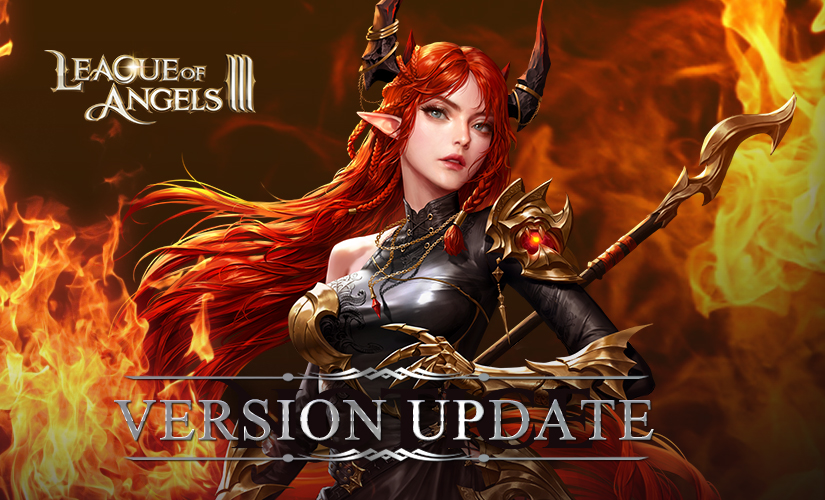 The annual Haunting Eve is approaching! All the cities across the Grace Continent will be ornamented with pumpkins, bats and candles in the next two weeks in celebration of Haunting Eve. A new legendary+ ATK hero, who is able to revive after empowering to level 4, will debut in events. The much-anticipated legendary Relic will also be added in the update and be available during the Haunting Eve holiday. Plus, players will be able to summon Bartoli through Recruit after Oct.23rd!
The update will cause a disconnection between 6 A.M. and 7 A.M. October 23rd (EST). Sorry for the inconvenience this may cause. Check below for more details.
Update Time: October 23rd
New Version: V 3.6.0

Estimated Update Time:
PST Servers: 3 A.M.--4 A.M. October 23rd (server time)
EST Servers: 6 A.M.--7 A.M. October 23rd (server time)
EU Servers: 0 P.M --1 P.M. October 23rd (server time)
HKT Servers: 6 P.M.--7 P.M. October 23rd (server time)

New Hero:
Omen
The Legendary+ ATK Hero is able to revive at Empower level 4.

New Relic:
Mirror of Immortality
The legendary relic can heal the remaining allies if a unit died.

New Mount:
Witch's Broom

Improvements:
1.[Bartoli] will be available in [Recruit].
2.Added new decoration elements such as Pumpkin Lanterns, Bats, Candles in celebration of Haunting Eve.
3.Added 2 new Achievement levels.
4.Added Astrology Signs in Social Setting.
5.Decreased the unlocking level of chatting from level 25 to 10.
6.Changed VIP2 Gifts to Eternity Equipments.
---