The Powerful Mythic+ Support Hero Vivian is coming! She can bring the 30% damage reduction and transfer the 50% damage to self! Now, you have the chance to unlock Vivian from 5 December to 8 December.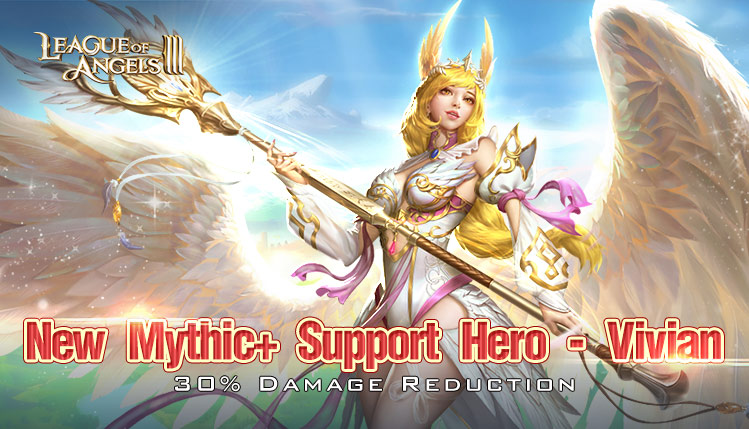 Event Time: 5 December to 8 December
Entrance: Featured Hero Vivian
Angel Vivian, orphan of the Thousand Years' War, Victoria's pupil.
At first, in order to avoid the harsh teachings of her teacher, she left her home and travelled around the Grace Continent,
After war breaks out because of the Abyssal Invasion and the Grace Continent facing an imminent crisis.
She returned to the Angels and used her power to inject vitality into the dying Tree of Origin and protected the Grace Continent in her own way.
>Vivian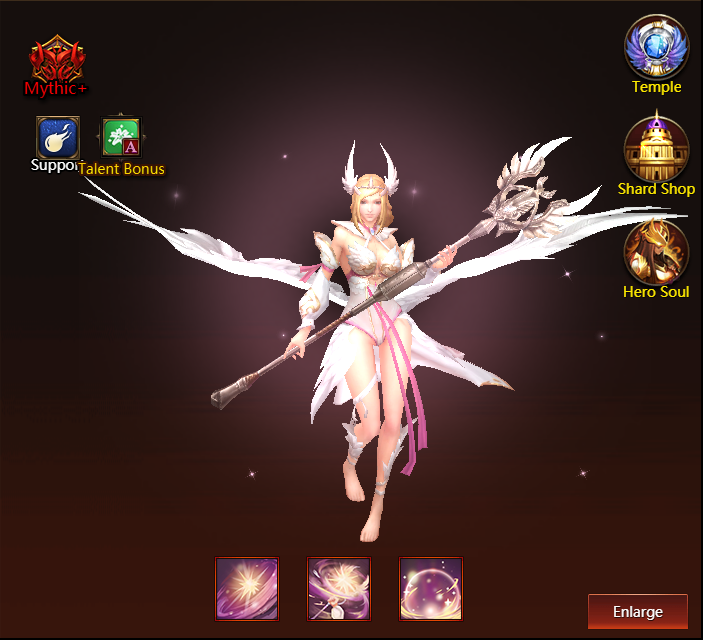 Three skills of Vivian:
>Rebirth: Protect the ally with the lowest HP and increase the target's damage reduction.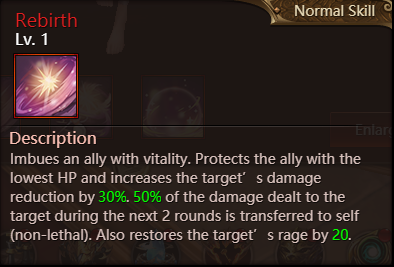 >Angel's Commendation: Increase damage reduction of all allies. Damage from next not exceed 50% Max HP.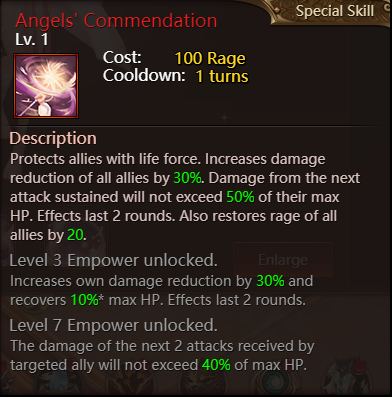 >Life Force: Increase damage dealt and damage reduction of all allies.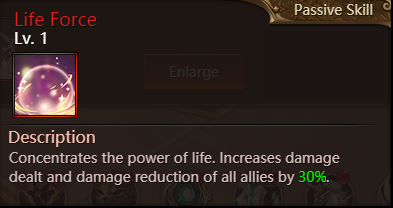 Event rules:
1. There is one Theme Hero for each "Featured Hero" event. Players will have the chance to obtain the Hero Vivian shards during the event, as well as other heroes and their shards.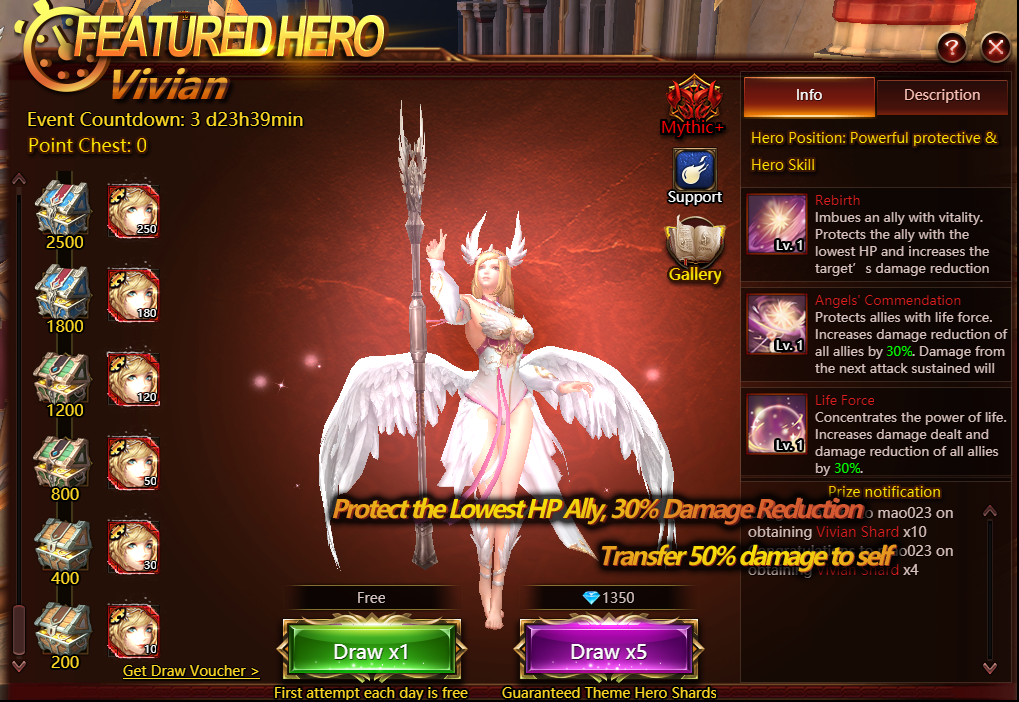 2. Players can draw 1 time FOR FREE every day. Draw times will reset at midnight every day.
3. Each draw will grant 10 points. The accumulated points can be used to open Points Chests which contain the Vivian Hero Shards.
4. First Drawing x1 using Diamonds each day will get half price off.
5. Drawing 5 times will guarantee Theme Hero Shards, i.e. Vivian shards.
6. The points will be reset after each event.
More importantly, this time we also prepared a special discount pack for our players, so no worry about the Upgrade, Augment, Empower or Awaken.

Once our players unlock Vivian, you can get grand Empower and Awaken discount pack. During this event, meet certain requirements can exchange Mythic Hero Shards with a great discount!
Note:
Please note that the above content might be adjusted due to changes in the development plan. Final updates will be determined in-game.
---