The Powerful Mythic+ ATK Hero Helena is coming! She is like a flower that blooms in carnage, dealing damage and inflicting a Mark of the Death. Now, you have chance to unlock this death flower from 21 November to 24 November.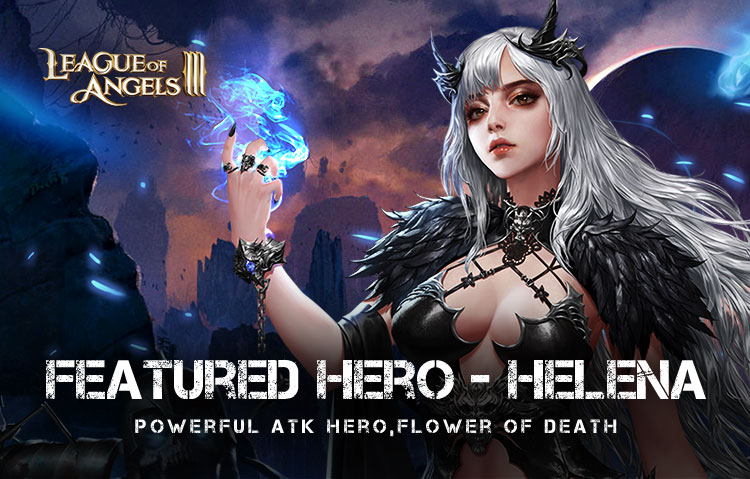 Event Time: 21 November to 24 November
Entrance: Featured Hero Helena
When Helena was born, the mages of the Kingdom reported abnormal magical pulses to Freeman I. Born into a noble family, Helena possessed unparalleled potential in magic. The prophets said that she was born from magic, and will die from magic.
Helena was adapt with all the common magic by the age of 7, and wielded them with more power than anyone else. The King sent her to Astral City to study under Gissing, the Time Guardian, so she could learn advanced magic. Astral City is where Helena first witnessed how mages fight.
After spending 10 years under Gissing, Helena finally started working on the ultimate magic that would eventually have a significant impact on her life - the Seal Circle. This magic, tinted with darkness, is able to instantly take away the enemy's advantage and let Helena mount a comeback. She became a top mage after mastering it.
>Helena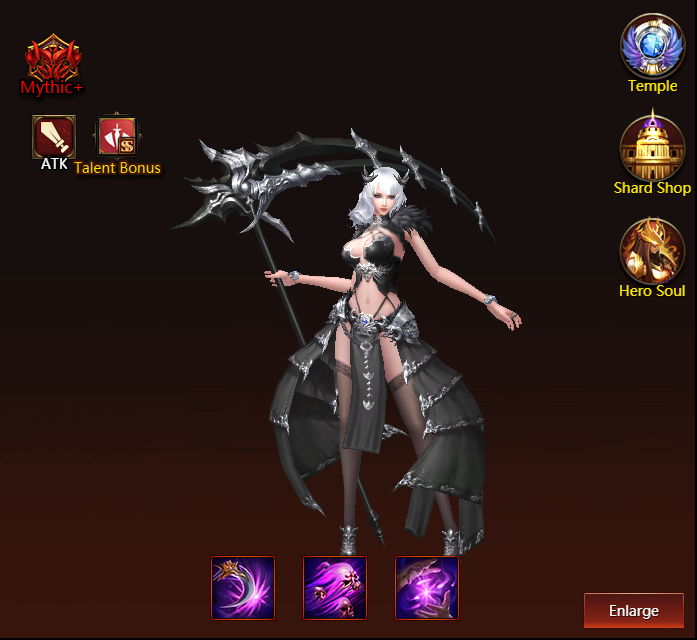 Three skills of Helena:
>Catastrophe: Attacks the enemy with lowest HP and inflict a Mark of the Death.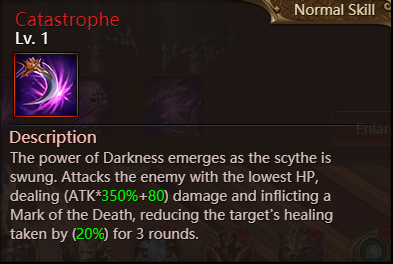 >Necromancer's Curse: Increase ATK when killed each unit.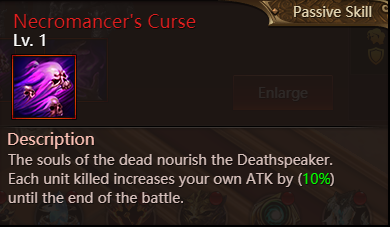 >Catus' Embrace: Attacks 3 enemies in the front, reducing their healing for 3 rounds.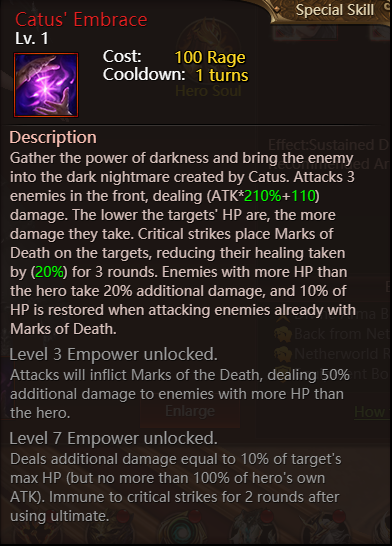 Event rules:
1. There is one Theme Hero for each "Featured Hero" event. Players will have the chance to obtain the Hero Helena shards during the event, as well as other heroes and their shards.
2. Players can draw 1 time FOR FREE every day. Draw times will reset at midnight every day.
3. Each draw will grant 10 points. The accumulated points can be used to open Points Chests which contain the Helena Hero Shards.
4. First Drawing x1 using Diamonds each day will get half price off.
5. Drawing 5 times will guarantee Theme Hero Shards, i.e. Helena shards.
6. The points will be reset after each event.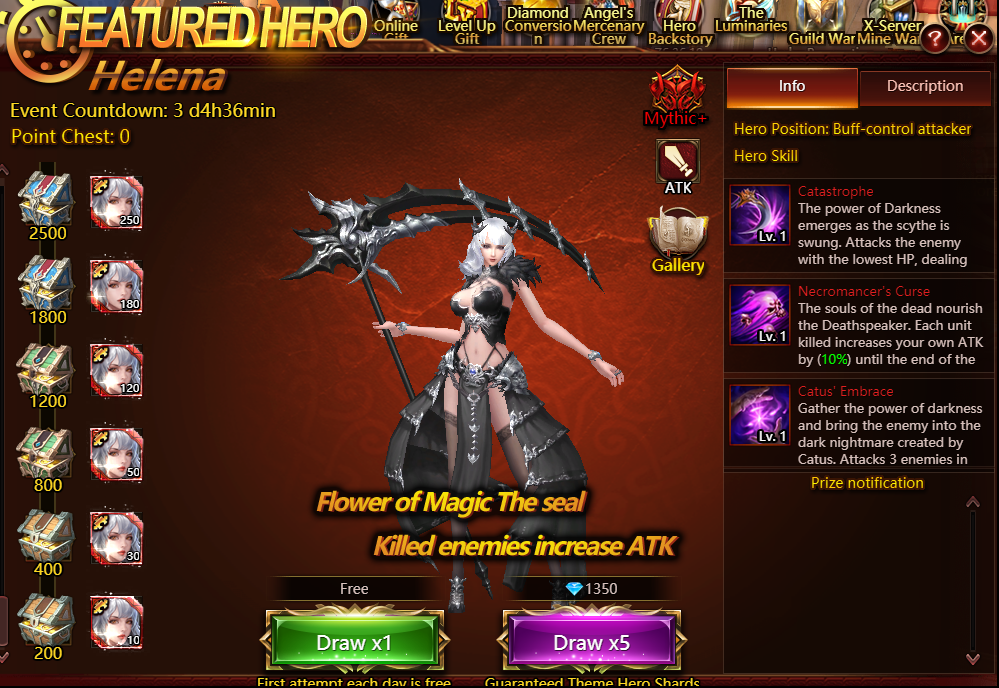 More important, this time we also prepared special discount pack for our players, so no worry about the Upgrade, Augment, Empower or Awaken.
Once our players unlock Helena, players can claim Helena shards and 320 EXP Scroll IV for FREE!!! And get grand Empower and Awaken discount pack. During this event, meet certain requirements can exchange Mythic Hero Shards with a great discount!
Note:
Please note that the above content might be adjusted due to changes in the development plan. Final updates will be determined in-game.
---