League of Angels III is excited to introduce a legendary hero Edith in the latest version. Equipped with beautifully emblazoned gold and silver armor and her huge claymore Durandel, Edith is the captain of the Everlast Dynasty guard. Players will not only be able to find her in Events in game from Oct. 19th to Oct. 21st, but also obtain her shards by opening Points Chests in Featured Hero from Oct. 19th to Oct. 23rd. Read on to find out more details.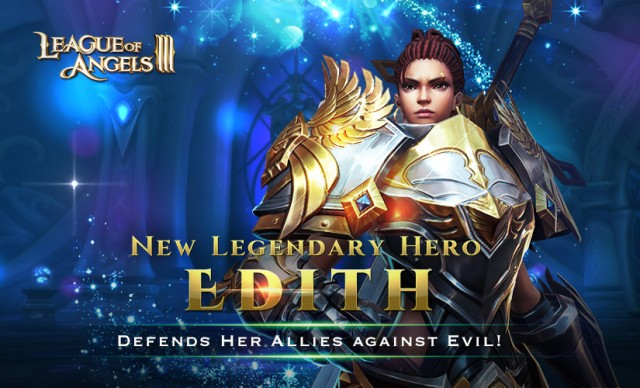 Compassionate and righteous, she willingly puts herself in harm's way for her comrades and her country. Edith fought bravely for the Palmer Kingdom in the war against the Beastman and risked her life repeatedly to save her comrades.
As a legendary DEF hero, Edith's passive skill Protection provides 5% damage reduction to herself and allies behind her, not to mention her special skill Stout Barrier gives her and allies behind her a shield that can absorb damage! After being empowered to level 4, Edith can lower the Crit Rate of incoming attacks by 5% and an additional 10% at level 8. With this legendary protection defender in squad, your heroes and character will be able to face off against the enemies at their best!
Can't wait to summon Edith and augment her to full stars? You'd better keep an eye on the Events in game from Oct. 19th to Oct. 21st, during which time her shards can also be obtained by opening Points Chests in Featured Hero.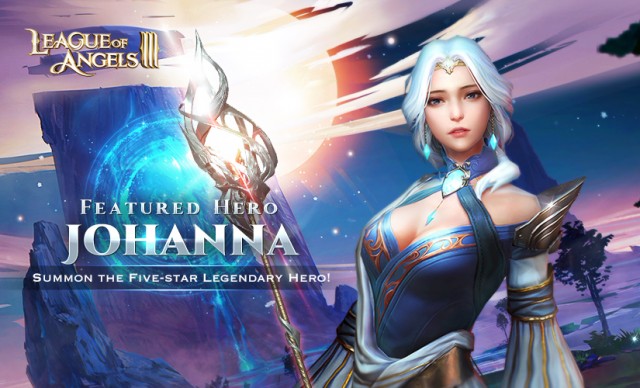 In addition, from Oct. 19th to Oct. 23th, the five-star legendary healer Johanna is chosen as the theme hero again in the five-day Featured Hero. After opening the first two Points Chests for Edith Shards, players will obtain Johanna Shards in all the other chests! Don't miss out the chance if you haven't got the mass healer in your team or haven't augmented her to full stars!

We hope all players can build an elite squad of theirs and explore more ways to play the game!
---