August is the full-moon time in Sapphire. One of the Creators, Clarice is a female traveler Bringing blessing to the inhabitants of Sapphire, Clarice symbolizes compassion and holiness. People named August as the Sectia Festival to thank for her cliff. The Sectia Event will start from August 7 to August 11. During the event, players recharge certain amount day can claim Eclipse Coins.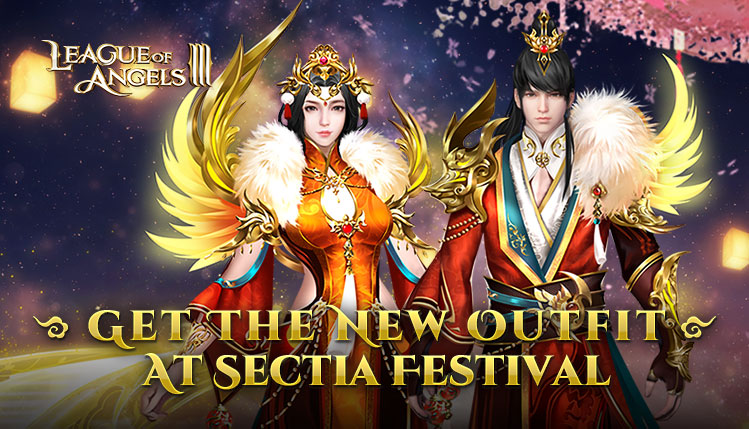 Event Time: August 7 to August 11
Entrance: Sectia Festiva
Legendary Star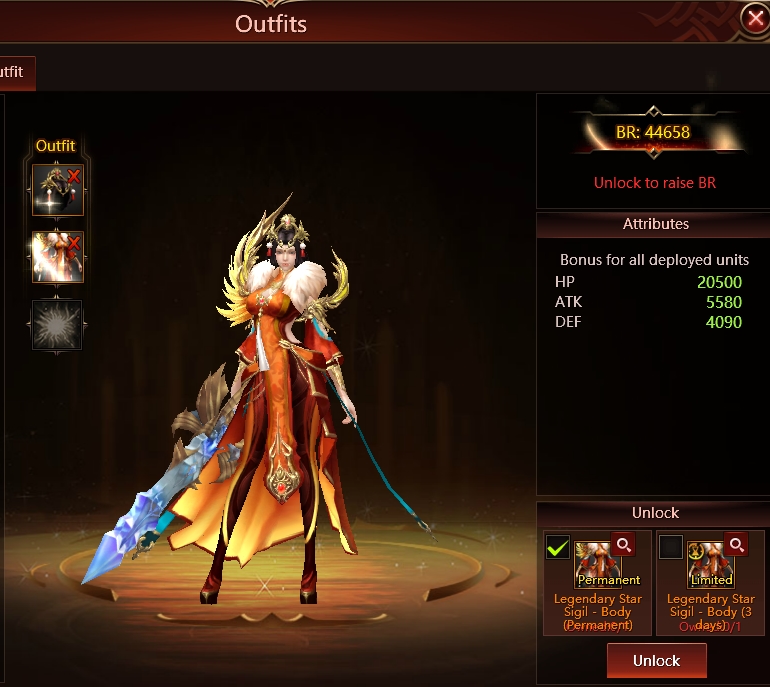 >>Sectia Festival
During the event, players can exchange for the latest Outfits by meeting the certain requirements! The new Outfits Legendary Star could increase over 40K BR.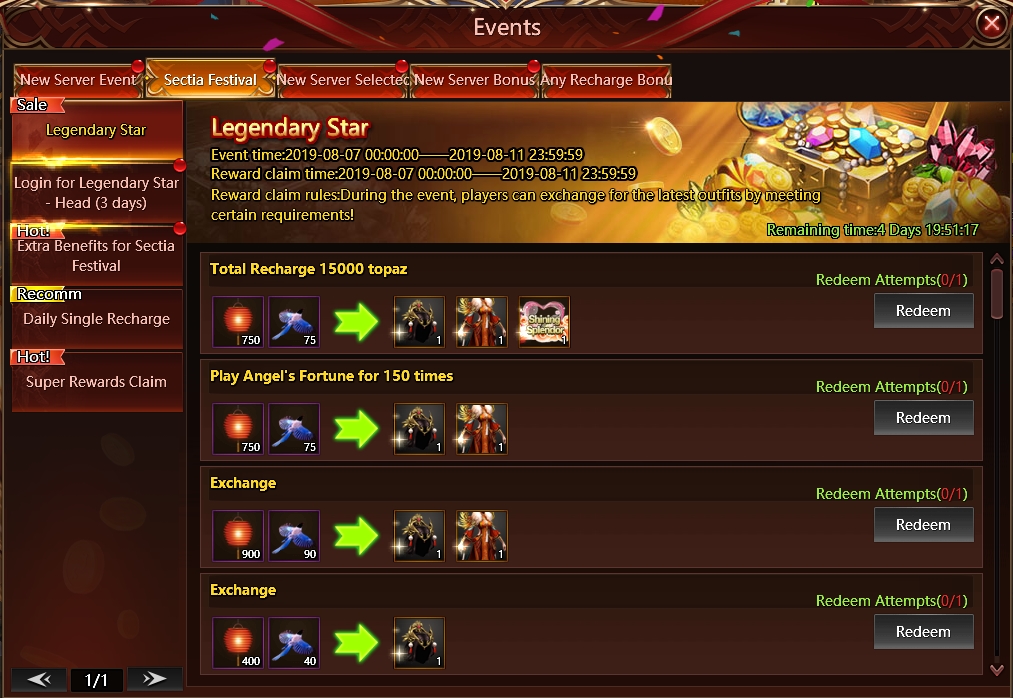 Players can use Eclipse coins or Topaz to spin the machine and win the prizes in the middle row when the machine stops.
* On the 3rd column, players can get extra prizes like x2, x5 prize multipliers, Diamonds, and Magpie!
* Using Prize x5 will automatically multiple all prizes by x5.
In the Store, players can exchange Lantern and Magpie for the latest items and resources!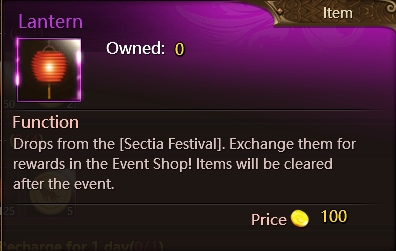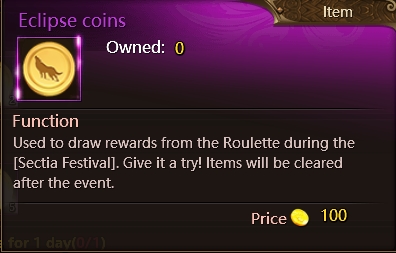 >> More important, after players meeting some certain requirements, can directly unlock Sectia Festival rare title Shining Splendor.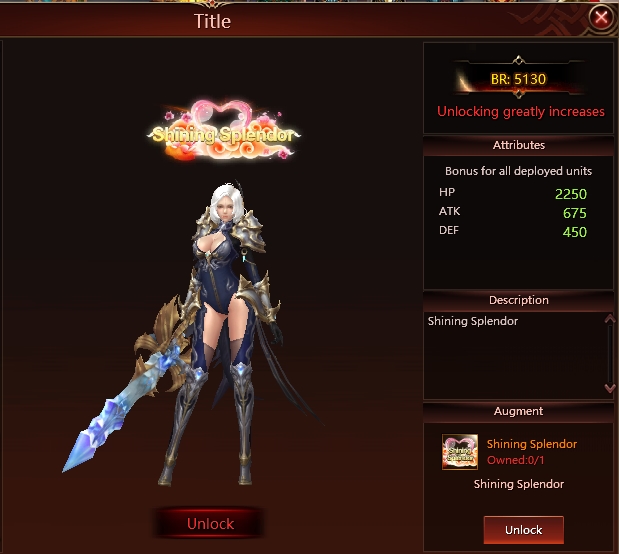 Note:
Please note that the above content might be adjusted due to changes in the development plan. Final updates will be determined in-game.
---