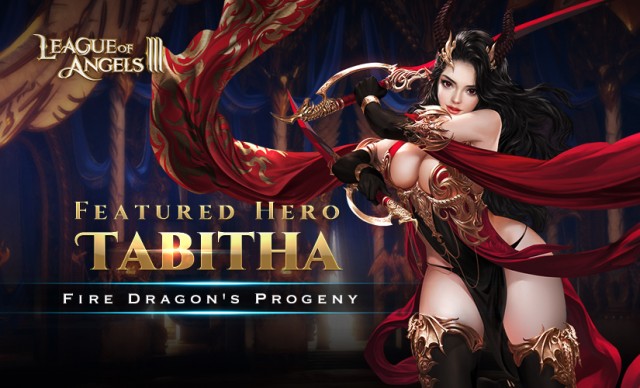 Tabitha appears! Tabitha, daughter of Pavara and Balerius, the last descendant of the Royal Fire Dragon family, elder of the Dragon Parliament and descendant of the sinners of Dragons.
She is the most powerful DPS Mythic Hero in the game. With three damage skills, Tabitha can destroy your enemies immediately.
Tabitha will be available in event Featured Hero starting from Apr. 24th to Apr. 27th. This is the best chance to obtain the Mythic hero and also the best chance to get her with a great discount!
Event Time: Apr. 24th -- Apr. 27th (server time)
Entry: Click "Featured Hero" icon in the game interface.
>>Three skills make Tabitha so powerful
>Born with fire, Tabitha can burn enemies with a grand fire damage.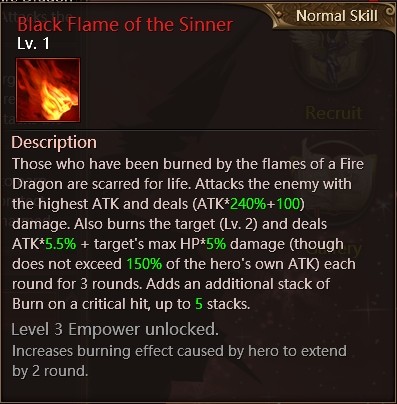 >The second normal skill can also deal a great damage to enemies with no costs.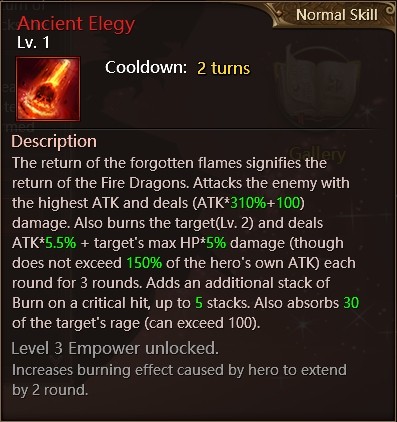 >With the special skill Soul Immolation, Tabitha burns enemies and deals grand damage to enemies and has a chance to reduce the rage of 2 enemies by 30. If Tabitha empower to Lv.3 and Lv.7, she will bring you amazing damage to your enemies.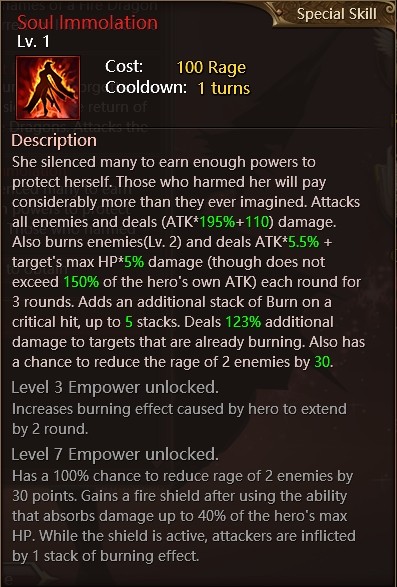 Event rules:
1. There is one Theme Hero for each "Featured Hero" event. Players will have the chance to obtain the Hero Tabitha Shards during the event, as well as other heroes and their shards.
2. Players can draw 1 time FOR FREE every day. Draw times will reset at midnight every day.
3. Each draw will grant 10 points. The accumulated points can be used to open Points Chests which contain the Tabitha Hero Shards.
4. First Drawing x1 using Diamonds each day will get half price off.
5. Drawing 5 times will guarantee Theme Hero Shards, i.e. Tabitha shards.
6. The points will be reset after each event.
Note:
Please note that the above content might be adjusted due to changes in the development plan. Final updates will be determined in-game.
---