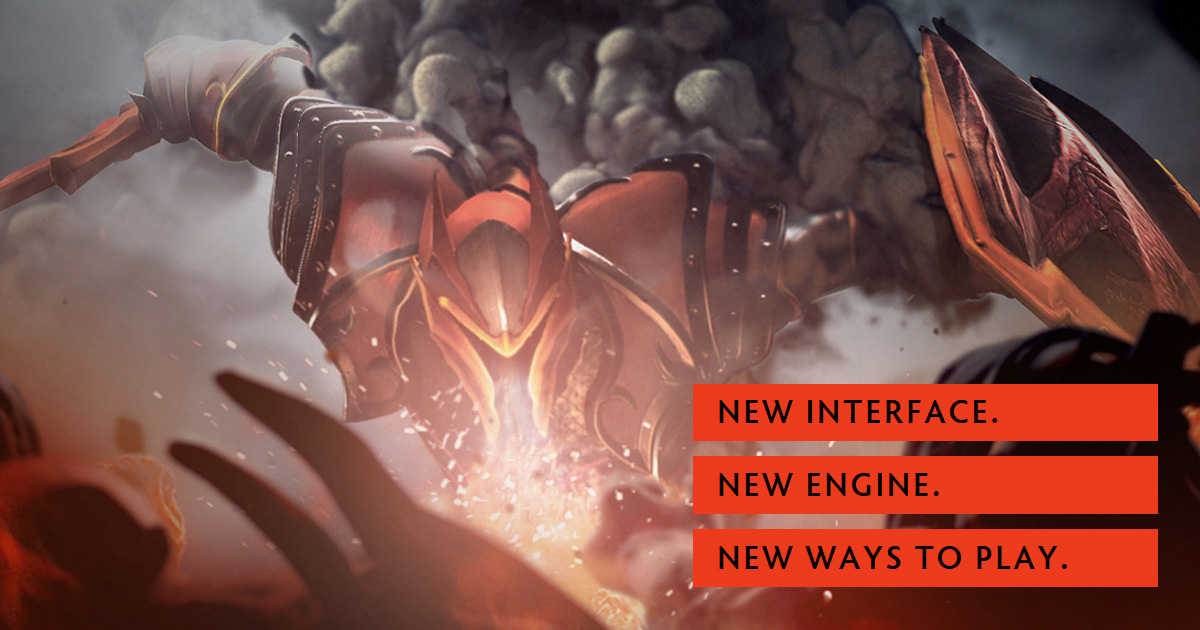 Holy moly!
Is this the future of MOBA genre? Within the coming weeks, DOTA2 clients will be updated to the new edition - DOTA2 Reborn - making its way from the beta stage. What's the biggest change, as stated by Valve?
Moving away from the Source 1 engine soon will allow us to better focus our efforts entirely on Source 2 in preparation for various upcoming tournaments.
That probably means - no DirectX 9 support - which is groundbreaking. What's more?
All-new dashboard
Redesigned hero browser
New ways to watch/stream
New tutorial system
Custom games
A kind of awesome feature is support for Source Filmmaker. How it looks like? Official trailer will show you:
You can check the game here.

[sources: pic - dota2.com | info - blog.dota2.com]
---