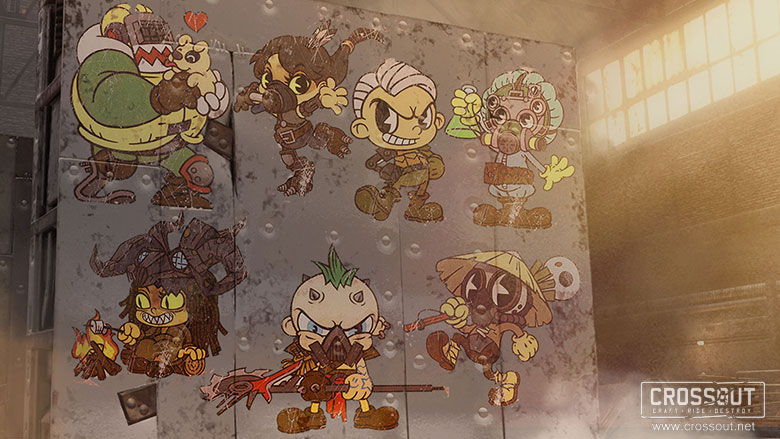 Survivors! The pack offer will end on the 3 of April - don't miss your chance to purchase it in our official store!
The pack is available for purchase in the in-game store's "Appearance" tab. The pack includes the following stickers:
"Roadside Picnic"
"Wrong turn"
"Dress! Ten-hut!"
"Hugs!"
"On the road"
"Tenderness. Love. Scrapyard."
"Eureka!"
One day, Ivy XO discovered that an anonymous fan painted the gate and all the walls of the garage with hilarious pictures. Those Engineers, whom she showed the drawings, also laughed for a long time, easily recognizing the power players of this world.
In order not to spoil relations with other factions, Ivy ordered the garage to be repainted. But freedom-loving engineers managed to save the drawings in the form of stickers. And now they tease their leader by sticking merry stickers on their armoured vehicles.
---