Hello soldiers! This is an offer that will last 2nd of July to the 31st, so you better be quick!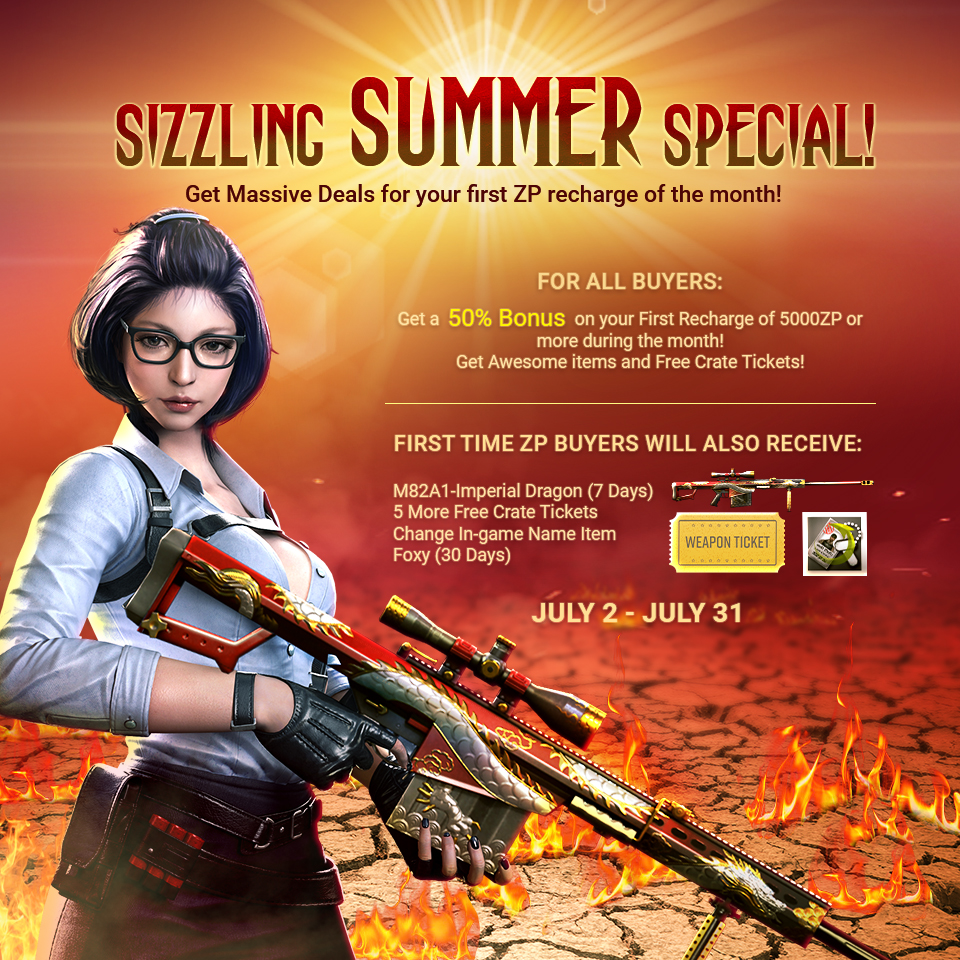 You will get a whopping 50% on your first recharge of 500ZP more during the month. You can also get amazing items and free crates as well.

Any first-time ZP will also receive:
- M82A1-Imperial Dragon (7 Days)
- 5 More Free Crate Tickets
- Change In-game Name Item
- Foxy (30 Days)


Sampa Festa No.2 Is here!
Sampa Festa is now back with two more game modes! Complete each of these tasks and get a Cyber Style Crate! You can complete these objectives 2 times extra for more crates!
- Get 10 Wins in Sampa TDM
- Play 10 Games in Sampa FFA
- Get 50 kills in either Sampa TDM or FFA
- Play 120 minutes in either Sampa TDM or FFA
- Get 10 headshots in either Sampa TDM or FFA

And if you get to complete these objectives, you'll get 10 Cyber Style Crates in total!


Source: http://forum.z8games.com/forum/crossfire/crossfire-announcements/6857948-sizzling-summer-special-july-2-july-31
---