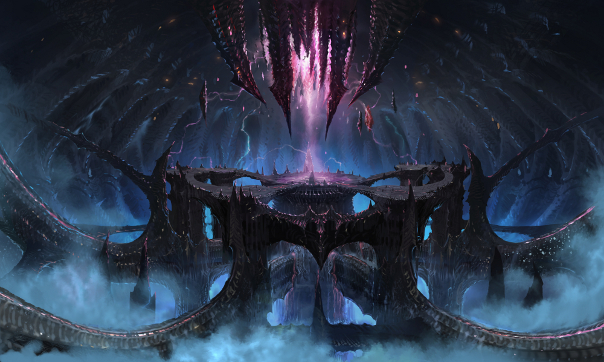 New update to AION - Winds of Fate - got its preview on official game site. Let's snoop what's new:
Makarna – Ereshkigal's Prison
Makarna is a new instance for up to 12 players at level 65. Screenshots - 1, 2 & 3.
Deep in the catacombs of Makarna sits Ereshkigal, the third Balaur Lord. She is in possession of an unknown power that has piqued Beritra's interest. To seize it for himself, he promised Ereshkigal freedom and allied with her. But behind this promise was a ruse: Beritra follows only his own goals and motives.
Rework of Old Instances
The descent of regions Sarpan, Tiamaranta and Katalam means that the following instances will no longer be available: Argent Manor, Elementis Forest, Muada's Trencher, Satra Treasure Hoard, Steel Rose, Sealed Hall of Knowledge, Idgel Research Laboratory and Void Room
Access points to the reworked versions of old instances will open in Signia and Vengar. The Lost Rentus Base, the Lost Refuge and Tiamat's Hidden Space all present new challenges.
Territorial Battles
Signia and Vengar each have three territories that can be captured by legions in territorial battles.
To commence a territorial battle, the Brigade General of a legion (or their deputy) will need to form an alliance and send a request. The battle will then take place in a separate area, the Plaza of Challenge.
If a legion attains first place, they will be given control of the territory for one week. In this time, the legion will enjoy the following advantages:
When taking control of a territory, the Brigade General receives legion rewards, titles and an invasion key.
Legion members profit from a strengthening magic as soon as they are near their own territory.
The invasion key lets you open invasion rifts in the enemy regions.
New trailer depicting Signia & Vengar in new update has been released recently. Take a glimpse at it:

[pic & info source: gameforge.com]
---